Vintage GREEN ACRES Style
..........Just about to head over to the sky-rise penthouse where I found THIS.....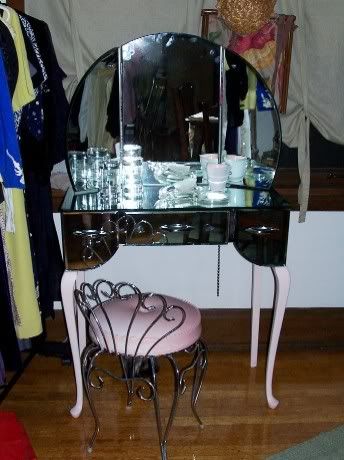 I came away from this lady's original estate sale with 2 Helen Bond Carruthers sweaters and THIS homage to Zsa-Zsa......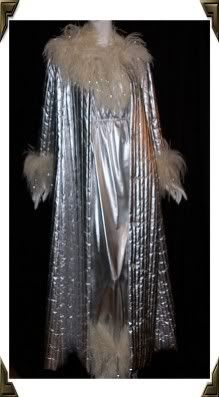 A silver pleather-esque peignoir set, feather trimmed gown AND robe with tinsel mixed into that maribou. Click the picture to own it yourself! By renowned peignoir/lingerie designer Odette Barsa, no less. Ace Frehley style glam! I also made off with some other feathery goodies, more Barsa, and a Lilly Pulitzer located now in my Babylon Mall shop (see right for link).
Point is, there was MORE, not out for the public. Beaded Honk Kong 60s gowns, etc etc....and in an hour & 1/2, I'm headed over to GET IT! One on one with the estate dealer, perhaps I can glean a little more about this lady with such expensive & over-the-top taste. Maybe even find some more trinkets for my swell new mirrored vanity! Ang