PUCCI!
The aforementioned estate visit went well, to the tune of my first EMILIO PUCCI for Formfit Rogers! Technically lingerie, its a lightweight, silky nylon tunic easily worn as a mini dress. A few minor flaws made up for by it being a 42 bust! Fabulous. Listed on the website already, click to buy!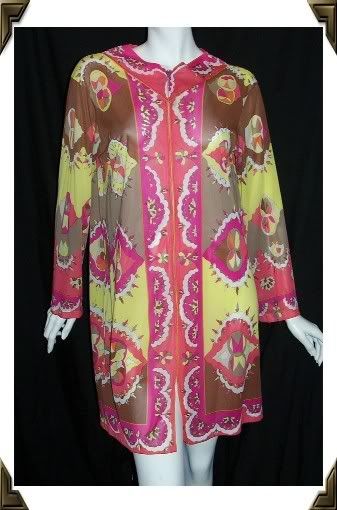 This lady's wardrobe was high fashion, stay at home & entertain GLAM circa late 60s & early 70s. Some examples......silk 4 piece luxe boho set consists of Palazzo pants, sequined tunic, full length vest & wide fringed sash in a vivid paisley print.....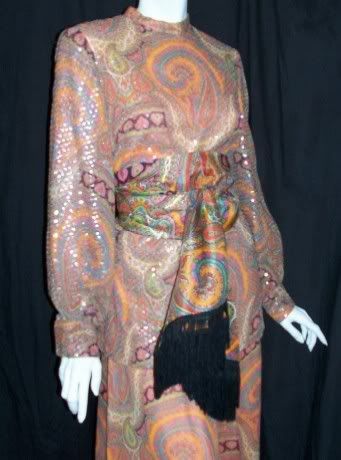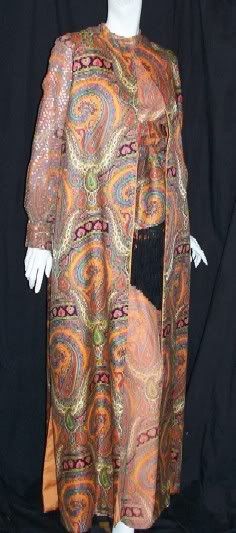 Hong Kong 60s beaded gown by "Helen", matching clutch....turquoise & gold beads on shimmering gold lace....
I'll add details about our stylish Margaret soon........rhinestone encrusted umbrellas, Lucie Ann peignoirs, Gotham chiffon gowns, Givenchy & Traina......such a wardrobe!! Ang