Recently I had the pleasure of being the go-to person for vintage wear for the real life Mom of one of the vintage world's biggest screen stars...Betty Draper from AMC's
MAD MEN
! Betty, aka January Jones, will be taping an episode of
THE OPRAH WINFREY SHOW
this week to be aired the week of September 21st, which of course is the date of the Emmy Awards Show. Mad Men is nominated for 16 awards, and the cast will be making an appearance on the Oprah show along with an entire audience wearing early 60s vintage! Betty & Don decked for cocktails (as an aside, Karen shared that January loves wearing vintage too!)...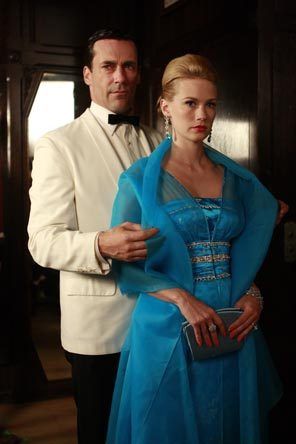 January's Mom, Karen, lives here in the Des Moines area and had decided to drive out to Chicago with her sister to attend the show to support her lovely daughter. She contacted me here at the shop about help finding the perfect dress and was gracious enough to let me shoot some pics of some of the pieces she tried on but decided against. Her first choices were to go the Betty Draper route (both dresses available on my website)...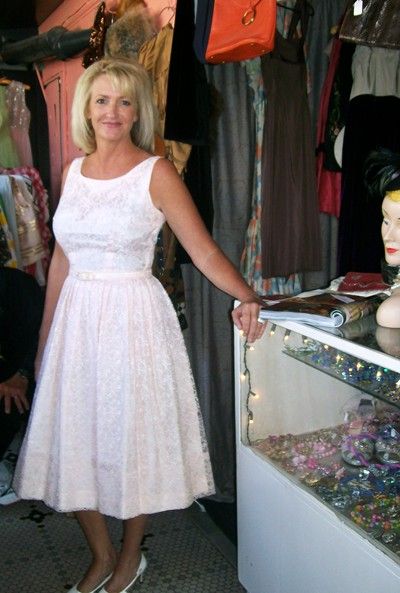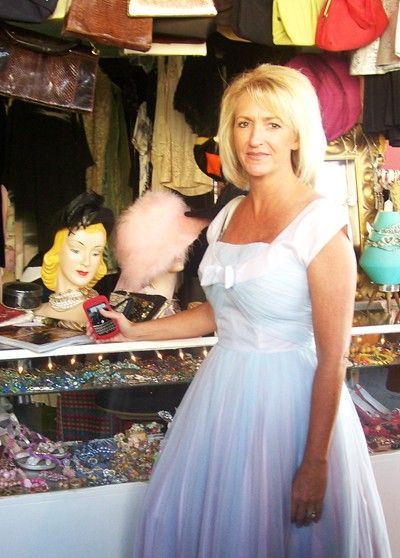 However, we were concerned about the dresses being too pale to be picked up in the studio audience. These were two more options, more along the lines of Joan....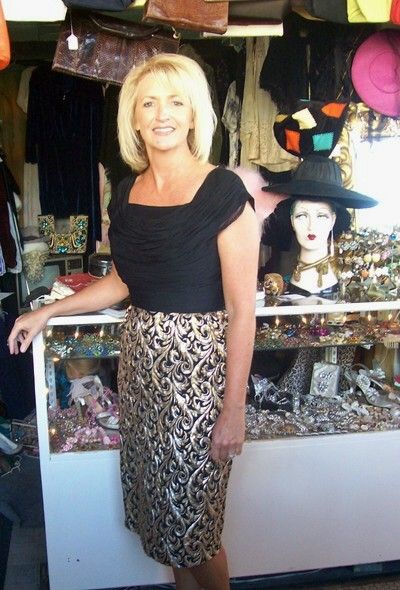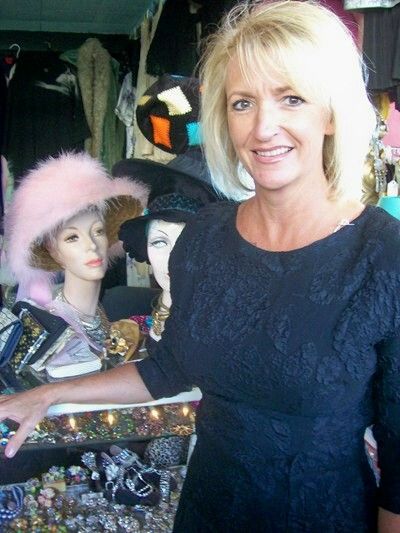 But neither of those was the final choice....you'll have to tune in to the Oprah Show in September to see what Karen finally ended up in! A big thank you to Karen and her family who were along for the second visit and photo shoot. She looks as great in vintage as her daughter!
~Ang