Its back! Starting tonight! Enough has been said alll over the internet so I'll keep it brief and share a few dresses from my site I think are spot-on perfect for wearing to premier parties or just to look as glamorous as your favorite MM character.
Sweet Betty style chiffon floral party dress from the early 60s....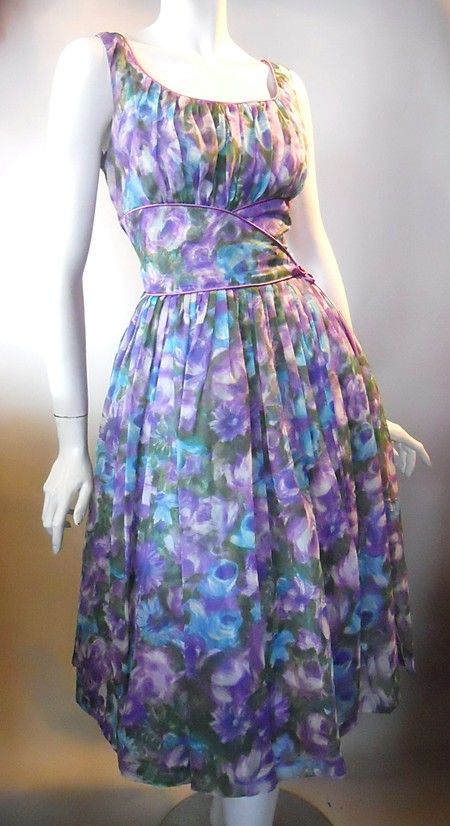 And a curve conscious, cocktail print Joan look!
A nice homage to the party spirit (spirits?) , a set of 1960s WEISS rhinestone martini glass brooches....
Enjoy the show!