Today I came across this article online with loads of links and images of vintage swimsuits, on the
MODERN ART NOTES website
, by Tyler Green. Go go, check out all the links and eye candy! I don't deal in a lot of vintage swimwear (though I'd love to)....it's not terribly easy to find in Iowa! But my first thought when I saw the mention of the "Scandal" 60s swimsuit by Cole of California was of one of my favorite images of Little Edie Bouvier Beale wearing hers (in her own quirky style!)....
.
And then of course, of my favorite swimsuit I've ever had the pleasure of selling (scandalous in it's own way!).....this 1950s Catalina swimsuit with print of sketchwork birds in rather compromising positions, which truly deserved to be in a museum itself!....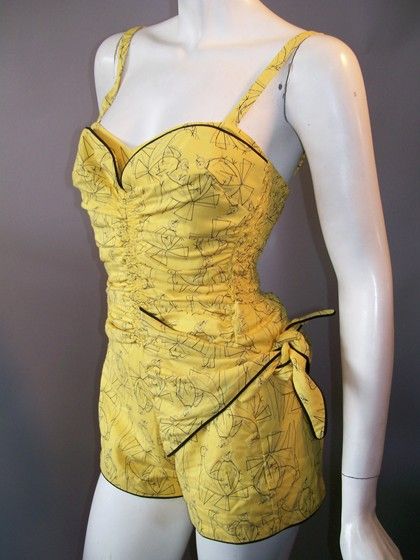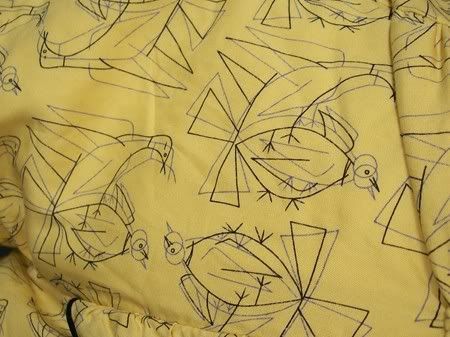 Some more past favorites.....50s bubble suit with ballerinas....

1940s palm tree suit...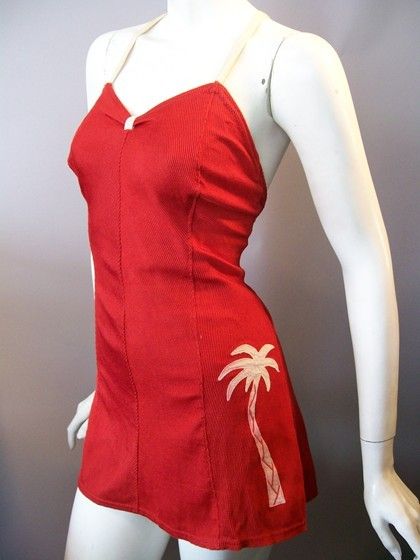 Amazing deep sea diver print Kamehameha swimsuit from the 50s.....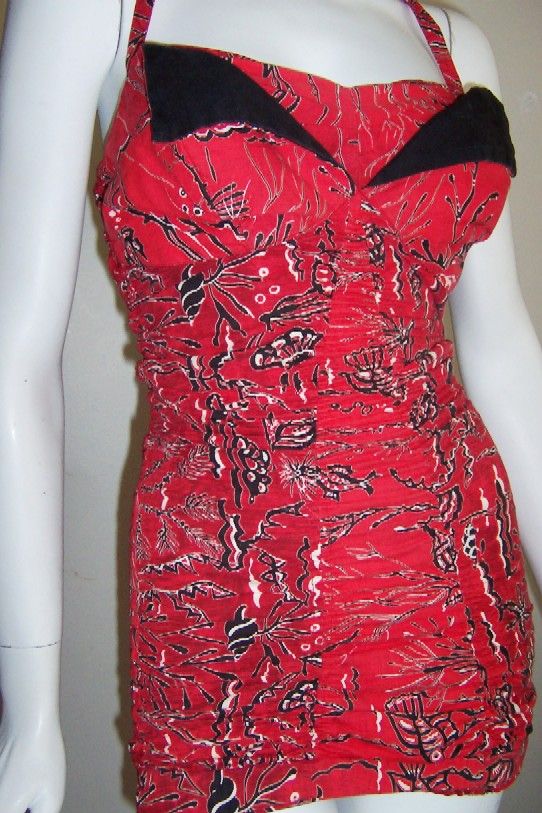 Rose Marie Reid striped....

Some of the few I have available now....
30s gold satin one piece....

50s leaf print pin up...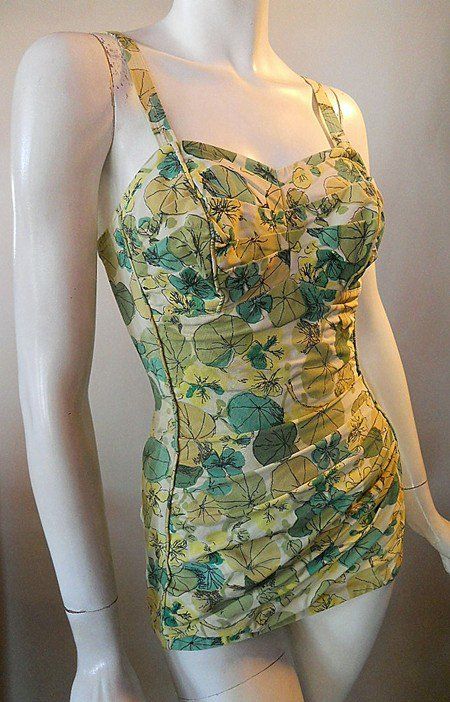 Rare 60s paper bikini in orginal packaging....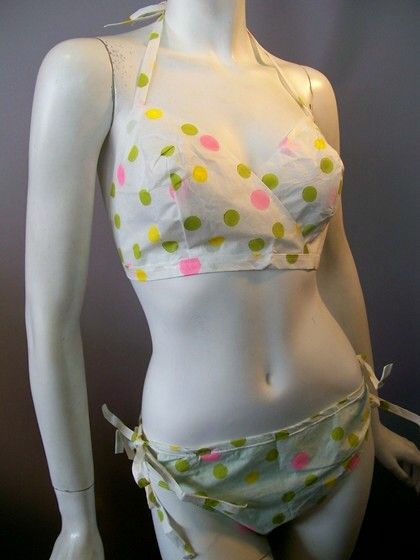 Got a big house call coming up this weekend, crossing fingers for some good swimwear!
~Ang