I've recently had the pleasure of *finally* coming across two smashing 1970s
Halston
pieces! I guess living around the corner from his first home finally worked its magic! These are not only great dresses but rare, signature pieces from quite early in his career.
First, the caftan. Given Sex and the City's Carrie Bradshaw's love of Halston (and SJP's as well!), this piece could not have surfaced at a more perfect time! Sky blue silk chiffon ombre dyed to a soft steely grey blue at its asymetrical hemline....collar details with handpainted collar necklace effect in salmons, pink & pewter.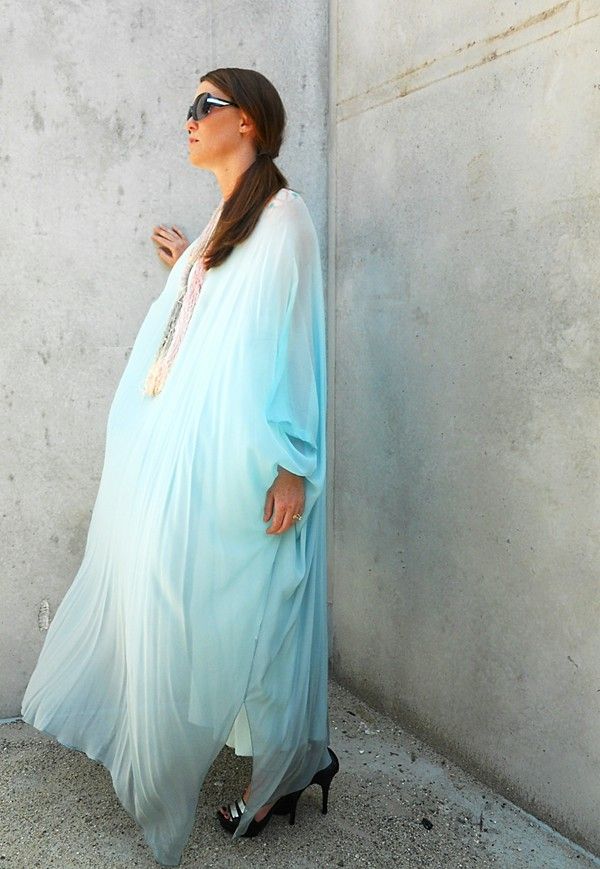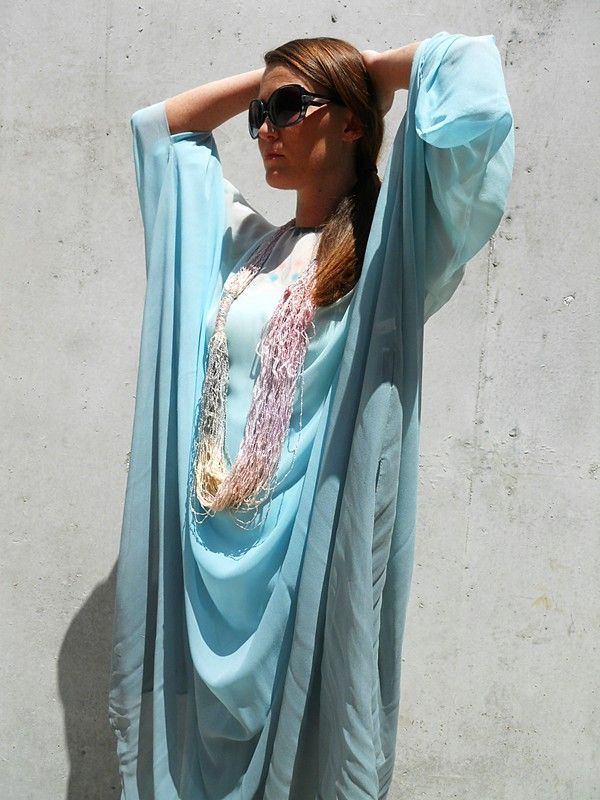 Stunning body conscious coordinating silk jersey underdress in palest sky blue....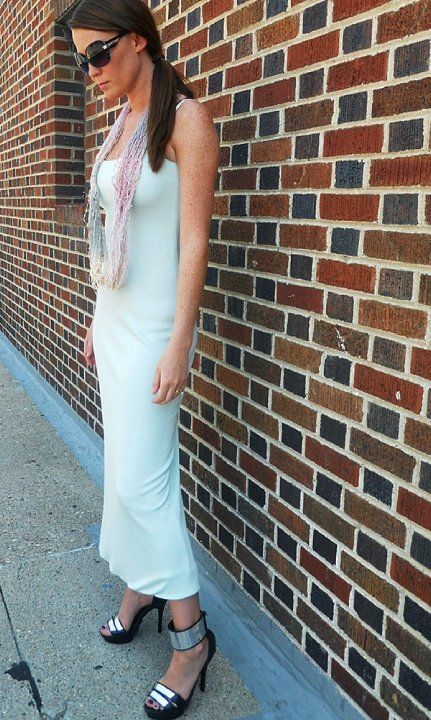 Along the same lines as his classic ultra suede shirt dresses, this black silk jersey early 70s dress clings to curves and buttons to knee, allowing unbuttoning as high as you'd like. Plunging V neckline with wide dramatic collar. A dress that goes from cute to *killer* from hanger to wearer!