Some pieces long ago sold....
The highlight is definitely this sweet little floral print 2 piece set from the 30s, in crepe silk with cherry cluster on shoulder. Picture of Jean wearing it follows, and will come with the dress!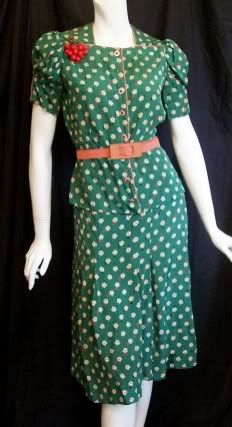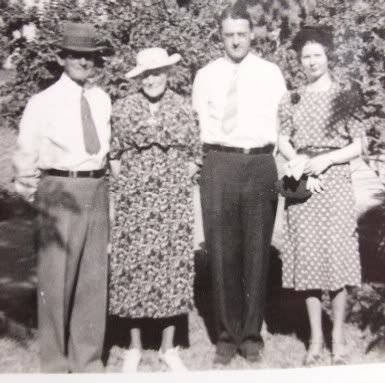 The darling little T strap shoes she has on, with a matching handbag will be listed separately!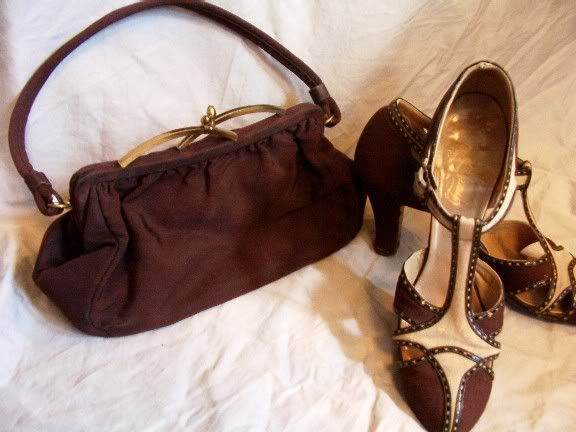 A golden gabardine....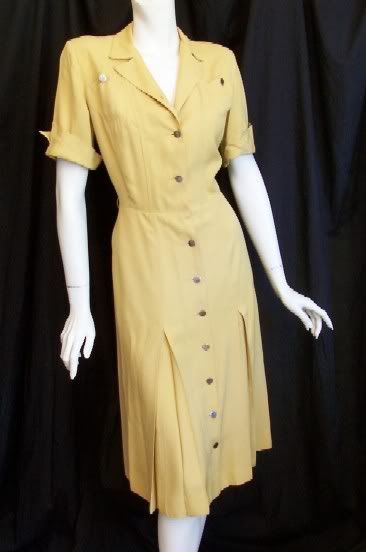 And a cool kiwi with white bead trim...several more, don't miss this collection!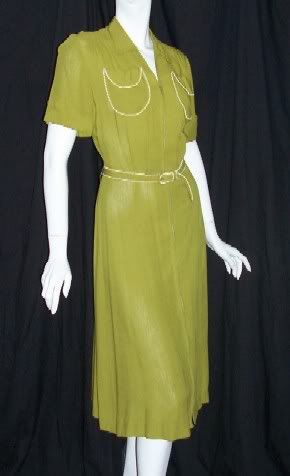 (again, all pieces sold in 2006, just recapping the pretty!)
~Ang