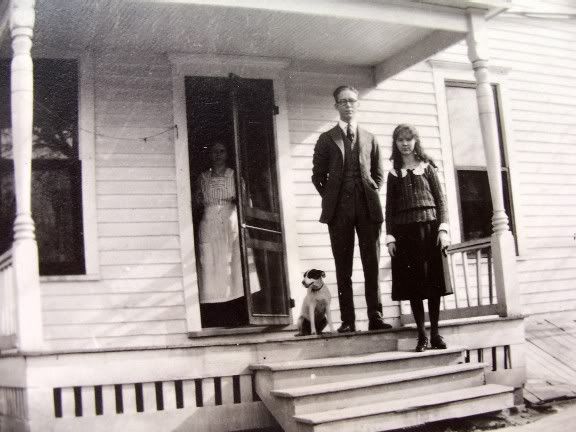 Jean Thayer Boone was born December 10, 1906. As not many pictures were done of infants at the time, I have no pictures of her until an adolescent....she was raised in Cedar Rapids Iowa, and had a younger brother named Fred. Her father's name was Thomas, I have yet to discover her mother's name. Her father worked in sales, for coal companies....eventually running his own, but much later, into the late 30s or early 40s. The letters I have do not start until 1929, so all I have for an early background on Jean is dates, and these few pictures.
I am barely into reading the letters, but now that I have her younger days posted I can start sharing what I've found! This is Jean, as a girl....stylish from the start!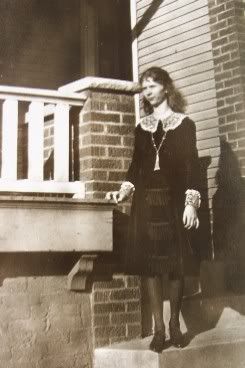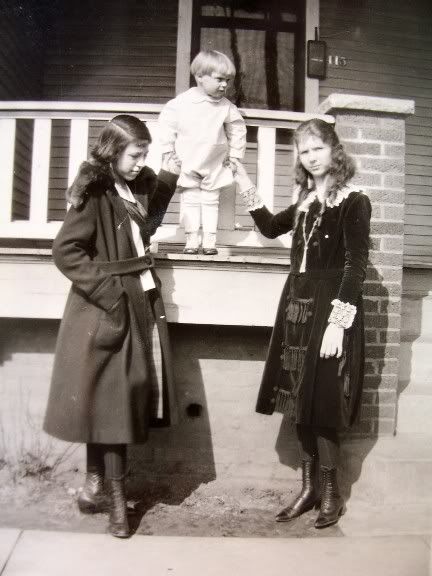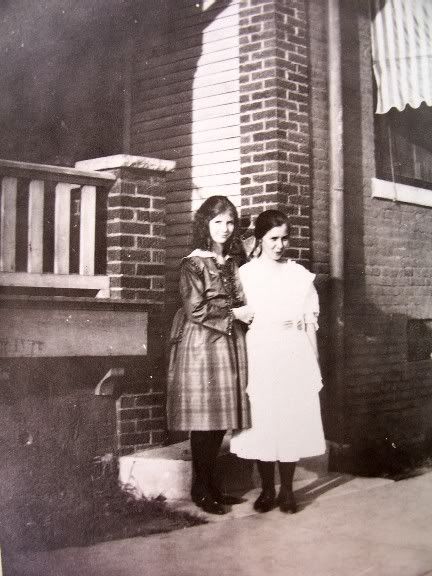 I believe this is Jean & her brother Fred...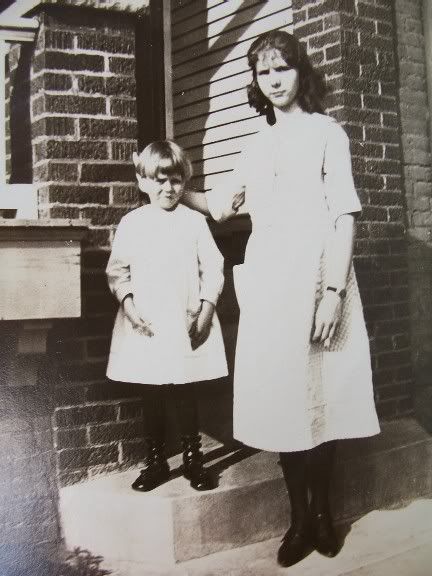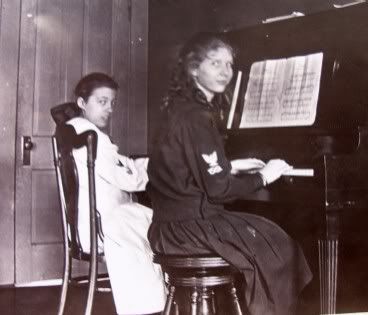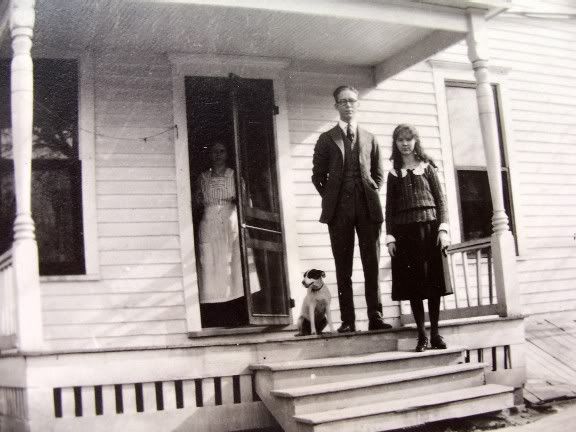 I can't see as Jean is in this picture, but it does have 2 names on the back & "myself"....as I read letters, I may learn who these darlings are but I SO love the picture!!!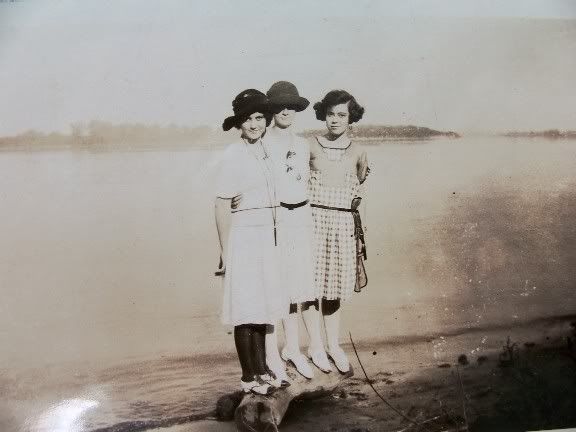 Now that I have the little girl days recorded, I will be able to start in one what I have found in the letters. Thanks for reading, those that are, and thanks for the messages! Glad to know there are people out there with regard to such personal history....not textbook, but real people's lives. I am honored to have been selected by fate to be a part of Jean's legacy & to share it with all of you.......Ang