Vogue magazine declares "the 40s are in". Shoulder pads are making the runway rounds again. Suits worn as separates are the hot look for fall. Its the perfect time to mix a little real 40s with your modern wardrobe! These 40s pieces epitomize the iconic look without looking too much like you're headed to a U.S.O. party. All pics click to the site where you'll find tons more vintage (and yes, lots of 40s!).
The classic 40s suit, wide shoulders, nipped waist, pencil skirt, cool details...perfect together with some chunky accessories, tights & booties or separately layered into a myriad of ensembles!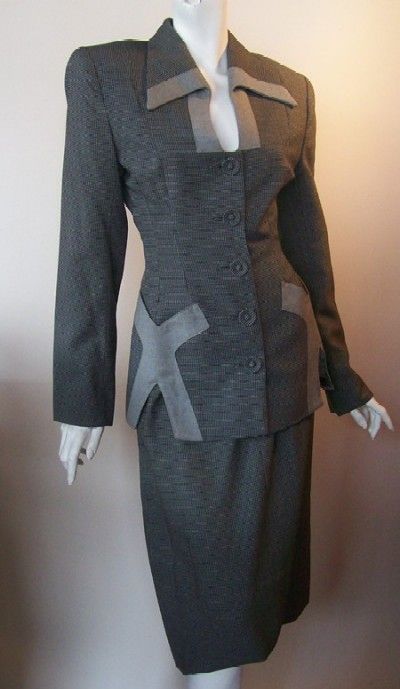 Early 40s wool set in hunter green plaid, body conscious vest and skirt fantastic worn together over a short puff sleeve blouse, under a belted sweater or worn separately worked into scads of outfits! Imagine the vest belted over a skinny turtle neck with wide leg denim!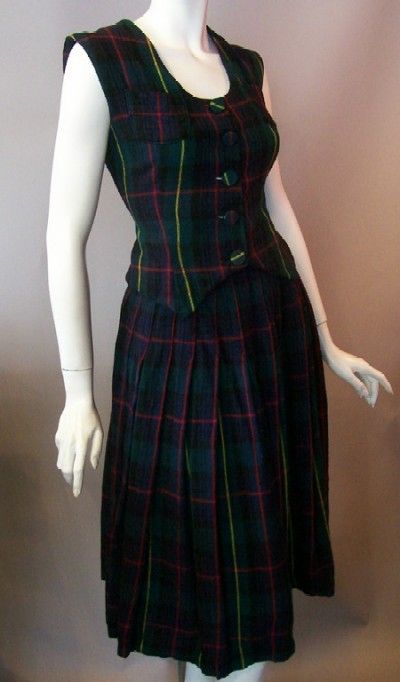 For a classic evening look, a sequined bodice crepe full length gown is red carpet perfect....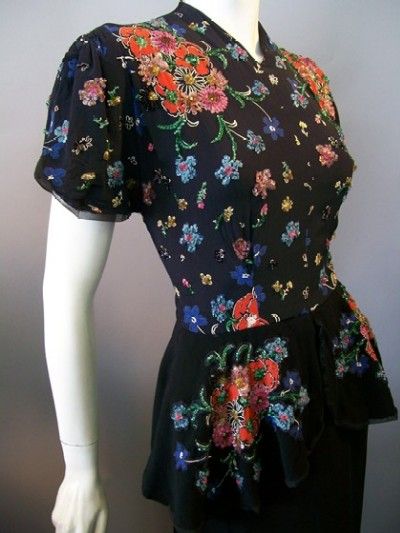 And for at home entertaining or an elegant evening out, leopard velvet meets amber silk chiffon!....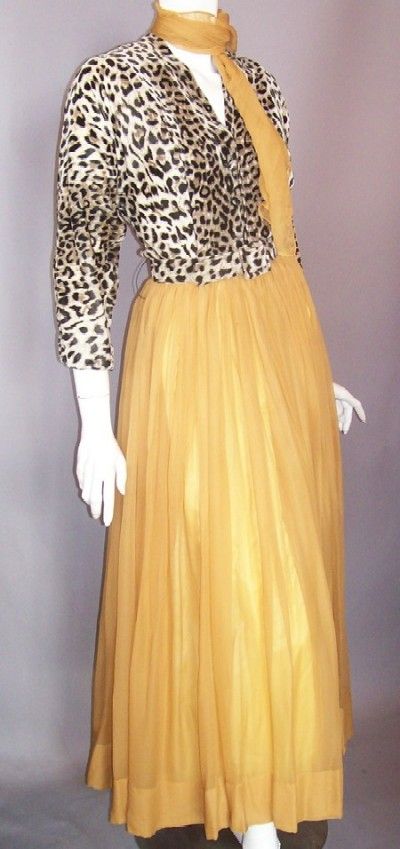 ~Ang