Glad there are people reading this, and thanks for the comments! I'm barely getting a dent in the letters, and I want to get some pictures of Jean when she was young put in here to start this right before I start adding letter details (the letters really don't start til the 30's)....but for today, thought a sampling of some of the wardrobe might be nice to share. That and I want to learn to add pictures within the blog! So here are some things she owned....
A stunning pink blouse & skirt set from the late 1880's, tissue silk inset & collar, amazing beading....clearly not something Jean wore, but a family heirloom.
20s silk dress with red chiffon rosette & petal drops....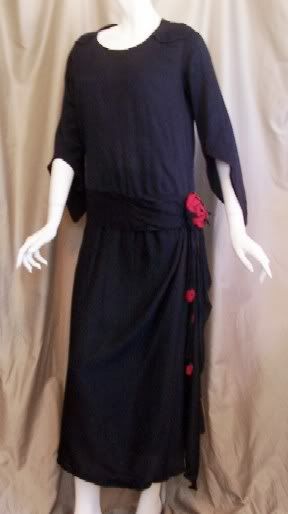 30s silk nightgown..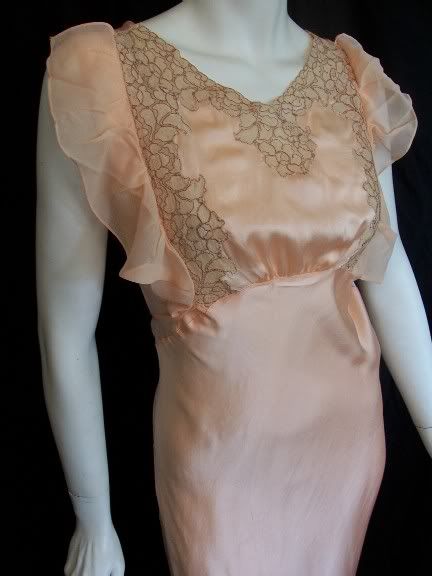 30s shoes...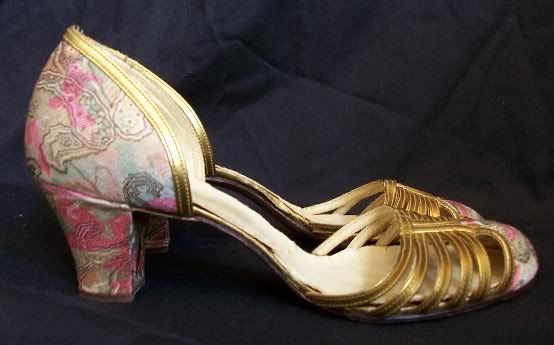 40's blouse....
40's Andrew Geller shoes and black suede shoes....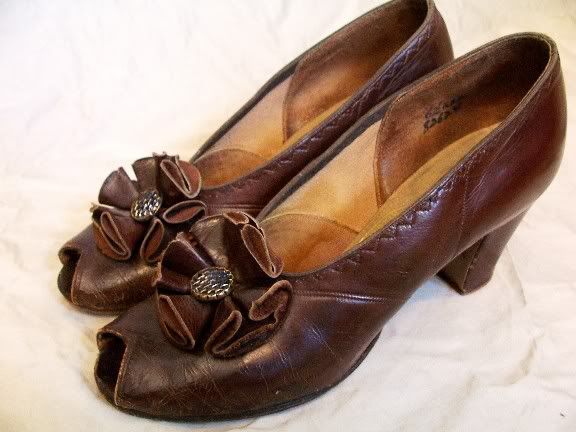 Darling 50's novelty print full skirt dress wit blackbirds & megaphones..(listed now in my Ebay store!)....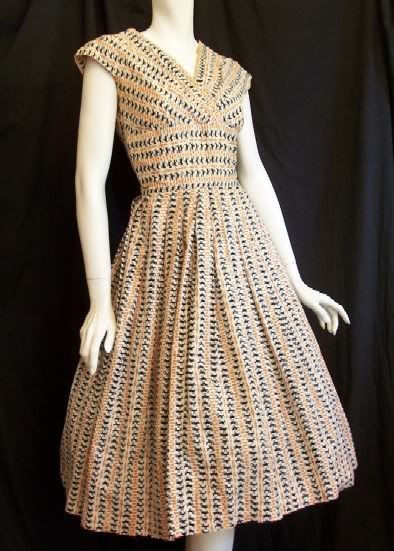 I'll stop now, there's SO much to show....I'll be adding more soon! Ang