Jean met Robert Huie while attending college in Cedar Rapids, Iowa. I actually WILL have access to the letters they wrote to each other whilst "courting", but a friend is reading them right now! I will also get Jean's diary.
Several days after my initial batch of clothing from Jean's house, I returned for things the estate coordinators were finding....Jean kept EVERYTHING, and pieces were turning up in boxes all over the house. One of the things I got on that trip had been discovered in a small old steamer trunk in the attic.....it was supposed at the time it may have been her travelling outfit from the honeymoon. It indeed had some condition issues....but since all the clothing was mine, I naturally took it!
The ensemble consisted of a cocoa brown velvet jacket with a wonderful stand up ruffled collar with a bow on nape of neck, a matching skirt with covered buttons and a sheer lace blouse with velvet ribbon trim. It was stored with and assumed WORN with a darling brown cloche hat, and wonderful late 20's leather shoes with beaded buckles on the vamp. With it was a box from Saks Fifth Avenue, with original lace & velvet scraps & extra buttons...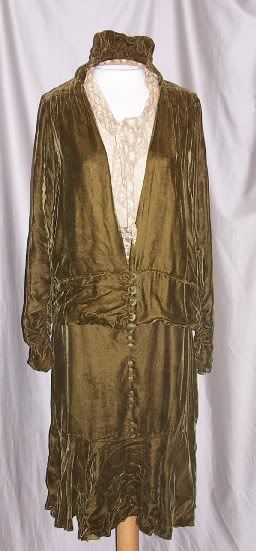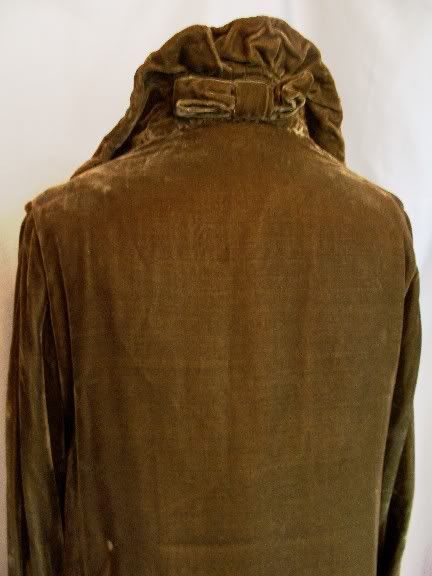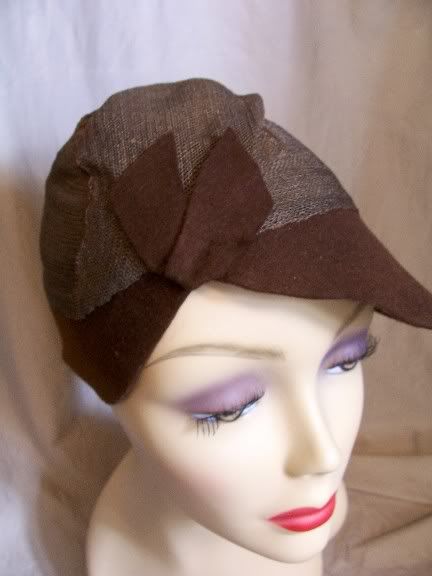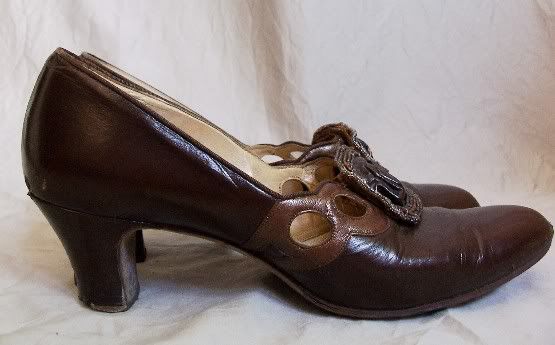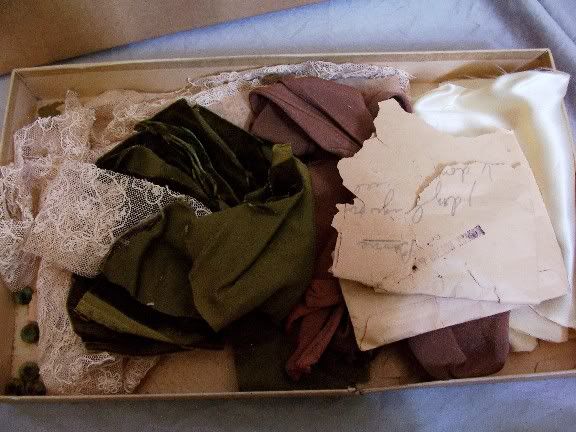 On the last day I had access to the house, I went purely to get LETTERS. Having been in the attic, I knew there were boxes & boxes....I had also already gathered some snapshots, and had begun to really want to rescue Jean's memories! So I went up & got what I could haul out....literally BAGS & boxes of correspondence spanning DECADES. In one case the papers I took were already in a garbage bag (just paper, no real GARBAGE!)....so I can say with certainty these items were headed for demise.
When I got home & started sorting throught them, one of the first things I found was a newspaper. I glanced over it & saw the headline....from Friday, October 4, 1929. The paper was the Rock Valley Bee....and the blub above the article said "TWO COUPLES TAKE MARRIAGE VOWS", below that it said "Robert Huie Married".
Naturally intrigued about their wedding, I read on. It detailed the date, time & place of the wedding....September 29, 1929 at First Presbyterian Church in Cedar Rapids, Iowa...on a Saturday morning. A breakfast followed. It went on to describe the ceremony...
The bride entered the church on the arm of her father to the strains of the Lohengrin Wedding March, played by Miss Cecila Kohl... (list of attendants)....The fireplace, banked with ferns, made an appropriate setting for the simple service. Tall baskets of chrysanthemums and gladiolus on each side lent a gold & bronze color note to the setting.
The bride wore a suit of brown transparent velvet, made with a sleeveless blouse of Bretonne lace and a loose fitting jacket with tight-fitting sleeves. Her small hat was of matching brown tricot & felt. She carried a bouquet of pernet roses. Miss Roberts wore a dress of light castor brown crepe with hat & accessories to match, and carried an arm bouquet of rapture roses."
The velvet set was her wedding dress! I would have had NO idea had I not happened upon that newspaper clipping. The very next thing I laid my hands on was an envelope....and I truly did get tears in my eyes at what I found inside.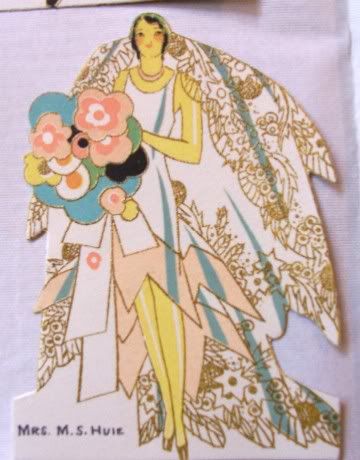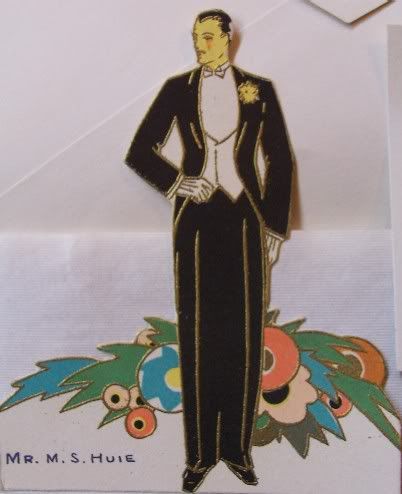 It stuns me to this moment that these.....perhaps her most treasured memories, were literally hours away from being lost forever. I am certain it was some kind of fate that lead me to gather THOSE papers, out of an attic literally covered wall to wall with letters, bills, magazines & receipts. I am thrilled to have them....and thrilled to share them with all of you who are following along. I hope people are enjoying this as much as I am documenting it, there's so much more to share! Ang