Just added to the website, 2 pairs of shoes that surprised me as I first thought these black ones to be 40s...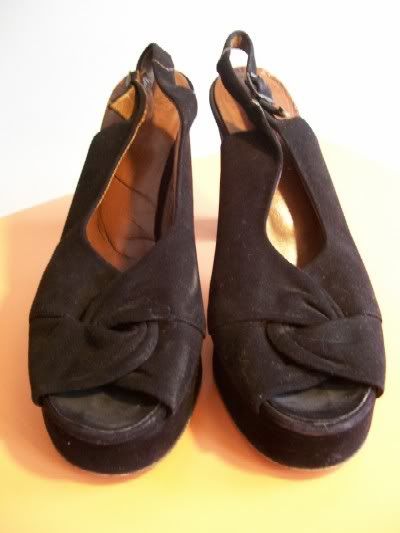 But the shape of the heel is the tip off.....not 40s, but a 70s design based on 40s. The upshot there is they are a solid size 7 1/2! This gold pair I knew were 70s but hadn't sized them.....perfect 7! So both fit me, but if you saw my shoe collection you would understand my (reluctant) willingness to part with them.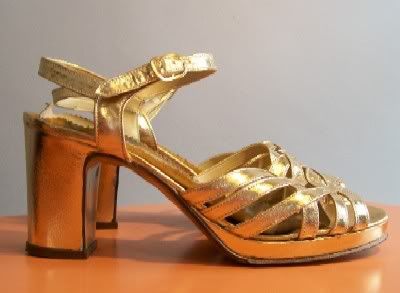 Not sure how to work vintage shoes into your wardrobe, or looking for a way to make them a little edgier? Try anklet socks in wild prints, inspired by Anna Sui's use of them in her '08 Spring Collection runway show....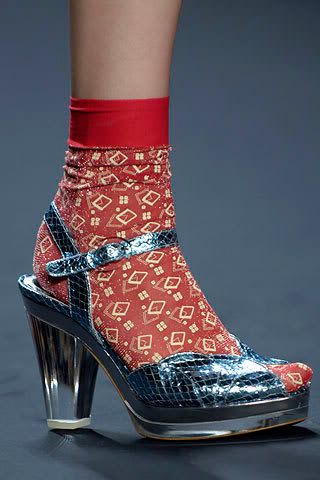 No one's more surprised that I like that than me.
~Ang