My apologies for the self-absorbed approach today, but A) I'm rushed and B) these dresses are great whomever is selling them! I can't take credit for much aside from finding them....someone else designed them, someone else saved them for 50 plus years. Its half luck and half hard work I've got them now, cleaned and photgraphed and available to you!
Viva Las Vegas, aka VLV, is coming up and whether you're going or not, few things are more fun to wear for summer events than a 50s dress! My personal favorite, this is a two piece (wear together or separately....halter with pencil skirt, skirt with cami) set creating the best rockabilly dress ever! Soft yellow lightly textured cotton with all over print of grey poodles sporting bright turquoise ribbon bows....halter bodice is studded with rhinestones!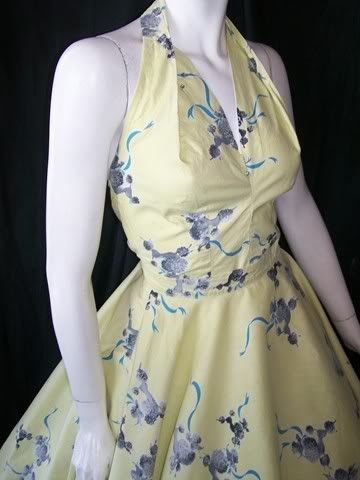 Perky red sundress with ruched bodice and set in waist features a white atomic starburst print and huge full skirt....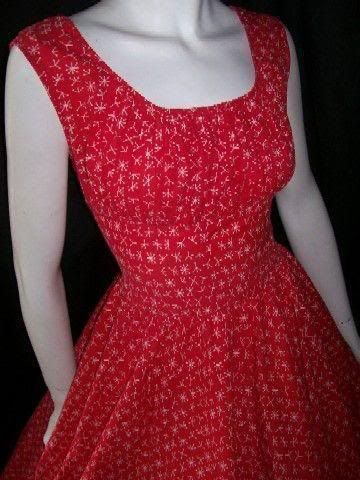 More red....this piece has flame shaped appliques on red and white polka dot skirt, same flame shapes are cut out to create a sizzling neckline!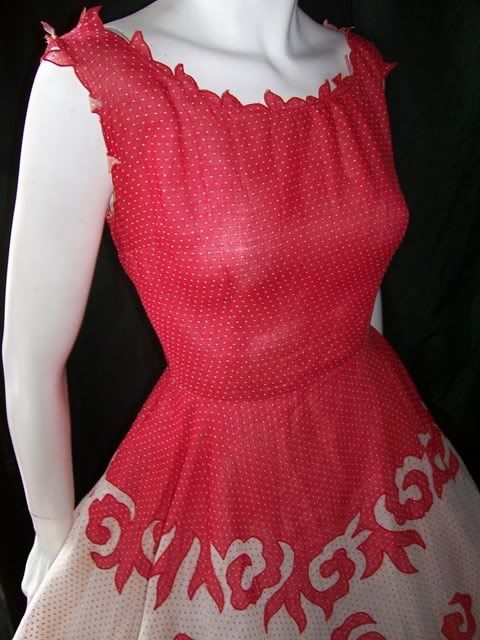 Certainly a look that goes hand-in-hand with the rockabilly lifestyle is the tiki girl look. Vintage Hawaiiana is much harder to find on the mainland than the 50s sundress! This 50s Hawaiian dress is as crisp and new as if it was never worn, a great size and by the renowned ALFRED SHAHEEN.....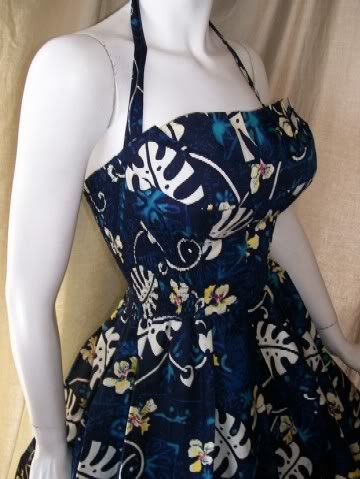 Lastly, if the full skirt isn't for you and you want a little more va-va-voom, go for the wiggle dress! This sarong style 50s dress by NANI OF HAWAII adds a little sizzle to your summer wardrobe....fitted top to bottom, faux sarong style skirt and unique neckline....beautiful floral print of hibiscus in sunset hues...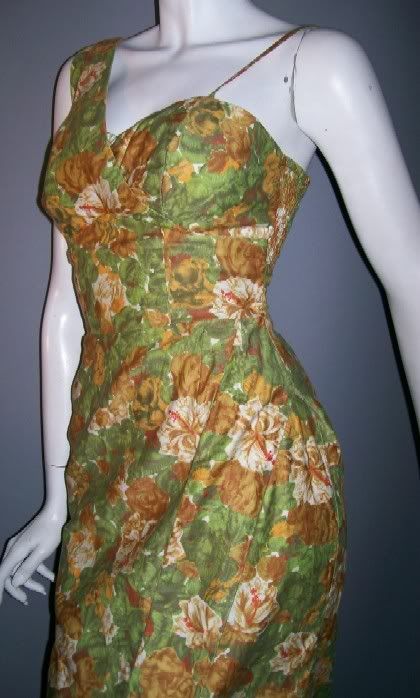 No matter how cold it may be, summer is coming. Be ready to wear vintage year round!
~Ang