Vintage cardigans, as most vintage separates, are a fantastically easy piece to layer into a wardrobe. Tweak them any way you want.....quirky, eclectic, traditional, classic, preppy, punk. This pink cardigan in fuzzy mohair adds texture AND color to an ensemble, from
DECADENCE PAST.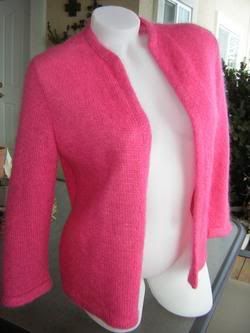 This Italian Mohair sweater at DOROTHEA'S CLOSET VINTAGE is done with a 2 tone effect in shades of grey, has off-center placket and cool lucite buttons.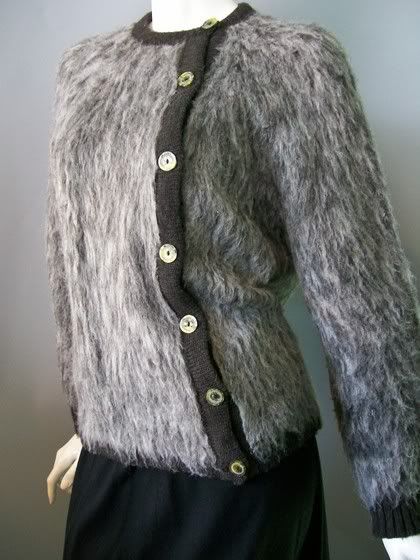 Hey, if they were cool enough for the king of grunge, they gotta be cool.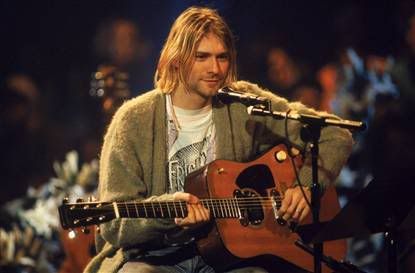 ~Ang