I've had this wonderful collection of hand made sweaters from a local estate purchased last year waiting here patiently for me to take pictures and get them added to the website....and once I got them shot, I can't believe I waited!
Each sweater had been designed, hand knitted and lovingly tucked away, still pinned at the plackets and folded neatly into boxes. Each sweater boasts Deena's custom made label, DEENA HAND KNITS. The sweaters appear to have been created in the late 60s to early 70s...and each one is unique, superbly created and as if brand new.
Available now on the website, click to see the collection. One of my favorites, clearly Chanel inspired in its black accented in shimmering gold and classic lines....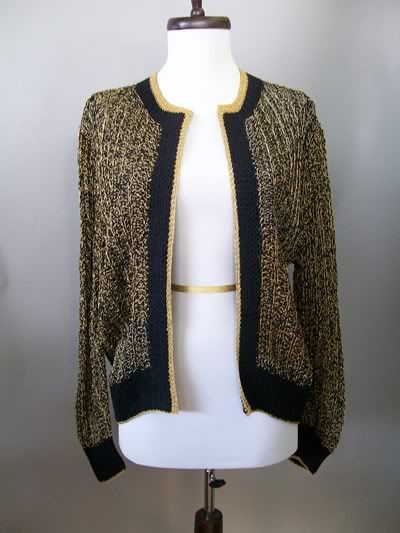 A swing cut jacket style sweater in bold red with primary colored flecks....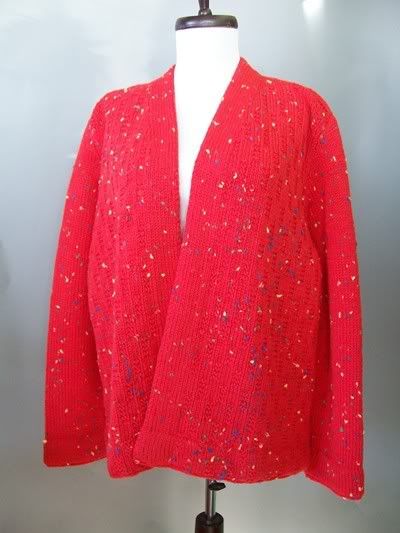 Don't miss the rest of the collection, more to come!
~Ang