I end up aquiring a lot of belts with estates, and sometimes some super keen ones show up now and then on their own. I decided to add a few to the site recently.....what easier way to add a little vintage edge to a modern ensemble than cinching it with a cool belt?
30's feminine cotton floral print sashes with slide buckles in celluloid plastic will perk up jeans and a tank or add color to a solid print dress....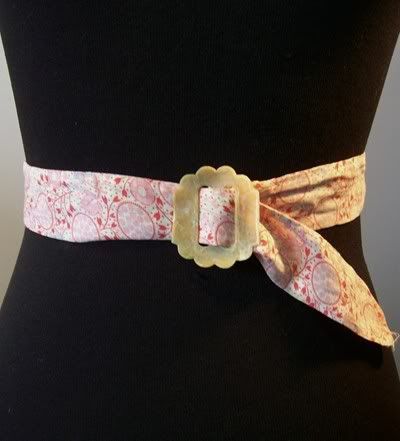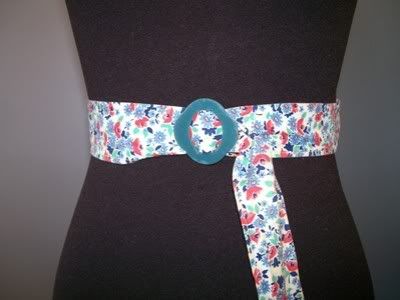 60s beaded and sequined Malcolm Starr belt....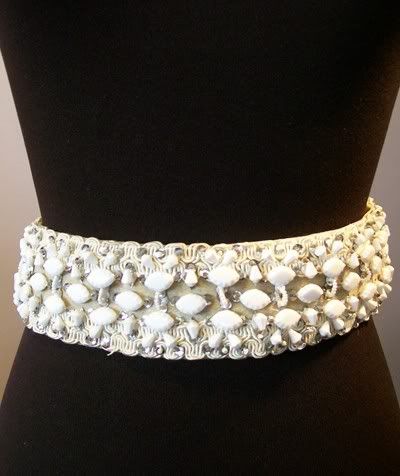 60s mod pastel rings and chain belt....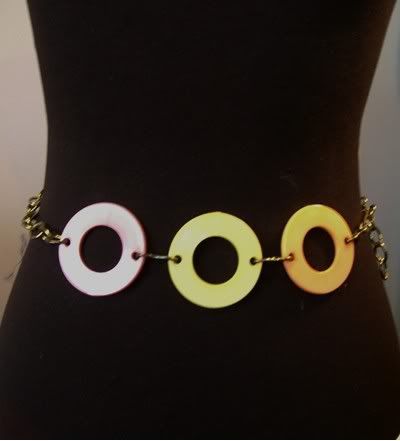 60s British rocker belt in weathered leather with hand made wooden closure painted with the British flag, adjustable to a wide range of sizes....
Added late last week (I'm so far behind!!!).....
New in The Noir Boudoir...the most stunning and unusual piece of lingerie I've had the luck of coming across...a mid 50's Vanity Fair Conversation Pieces short nightgown in black chiffon and nylon with uber-racy gold lame lined sheer lace cups (the highest end of the VF line at the time and very risque for the 50s!).....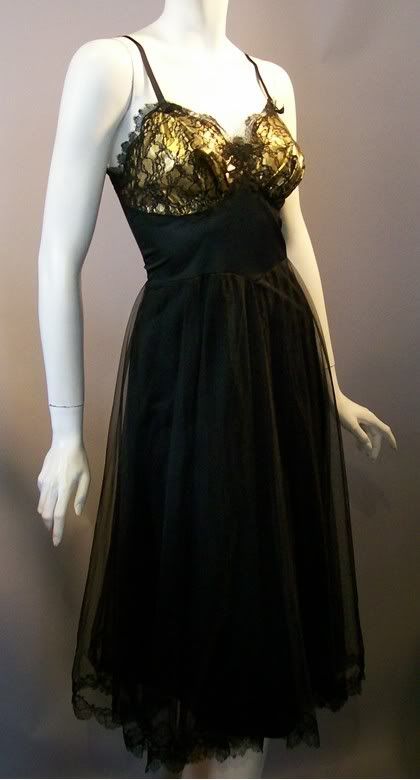 Divine size 5 40's platform shoes in navy suede with bright blue gemstone accents & ankle straps....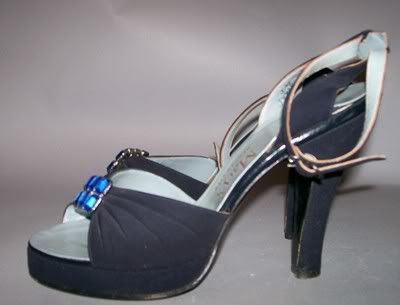 50's cranberry silk cocktail dress by Nettie Rosenstein with huge organza and velvet floral accent....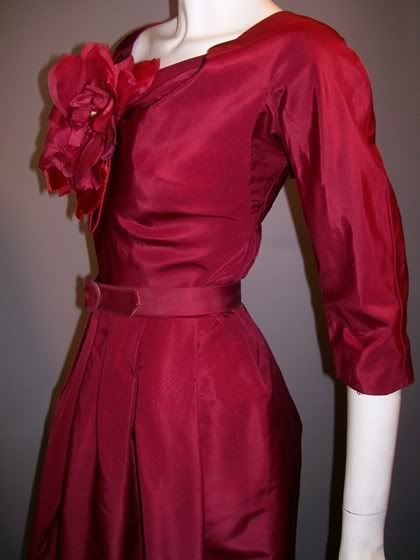 60s poppies and polka dot print cotton sundress....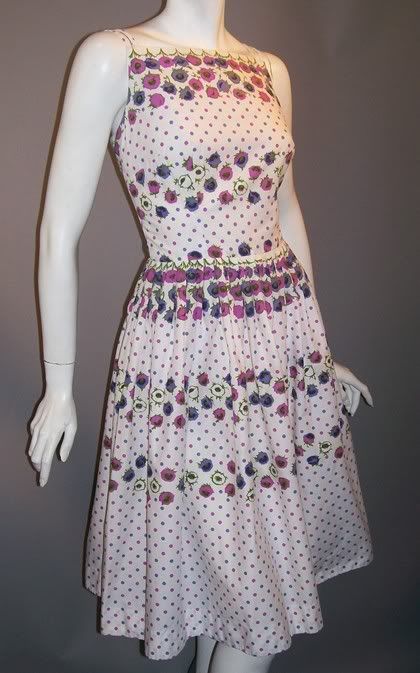 80s draped jersey gown with rhinestone shoulder detail by Perullo for Fred Perlberg....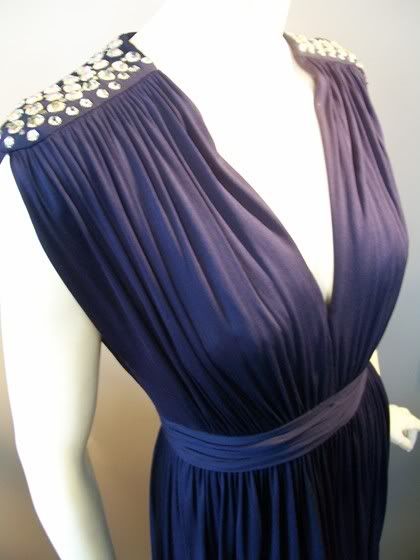 60s gilded, floral edged 60s sweater in shocking pink cashmere....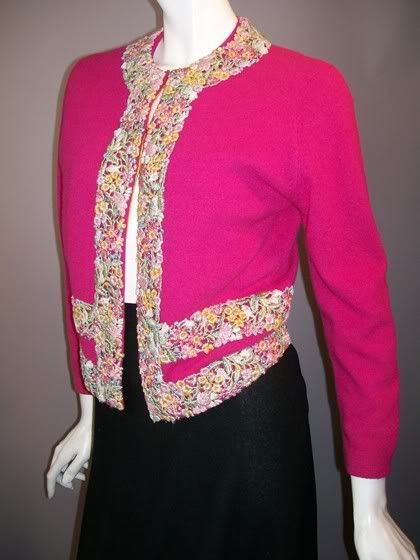 Marimekko inspired floral print 70s blouse by Ship n' Shore....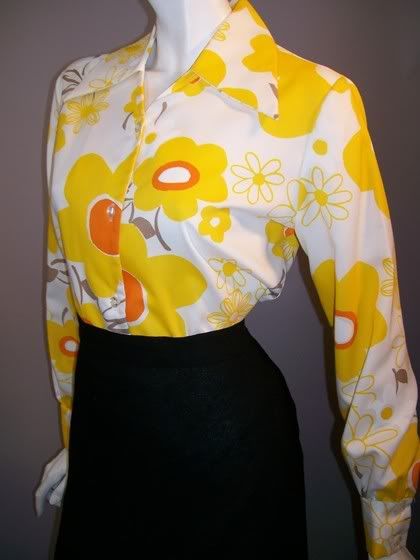 40s gabardine blouse with Olympic torch inspired print...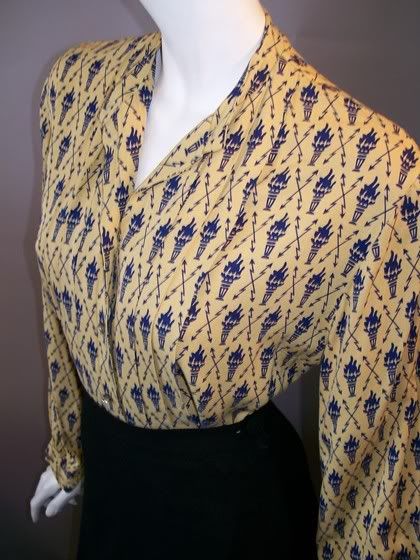 50s purple lace wiggle dress....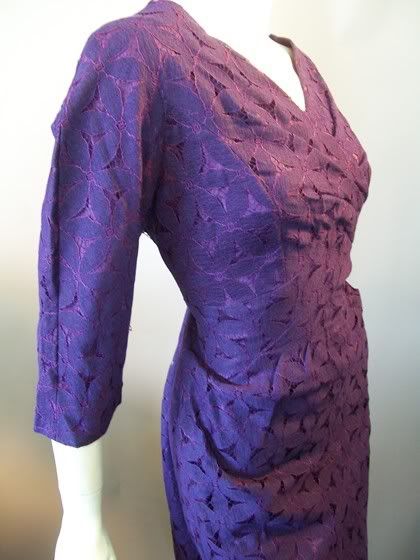 All links are clickable and a LOT to come this week, including a 40s satin swimsuit with flamingo and palm tree print!
~Ang