Some new pieces added over the last few days, more to come! Some favorites (all images a clickable to get to the site!)...
Cute paisley print 60s dress by R&K Originals...
60s wiggle dress in shocking pink with white stripes down the sides by Andrea A......
Fuschia floral print 50s halter dress by Anne Potter....
Early 40s 2 piece dress in bold cinnamon and paprika colored rose print.....
From the recent estate purchase, an amazing 60s Hawaiian dress with a wiggle silhouette created by an elastic band connecting from side seams behind the waist, leaving the back to fall dramatically from neckline in a watteau pleat.....
Super cute Hawaiian print 60s dress in violet and bark brown, ruffled hemline!....
Shimmering green silk belted 60s sheath dress....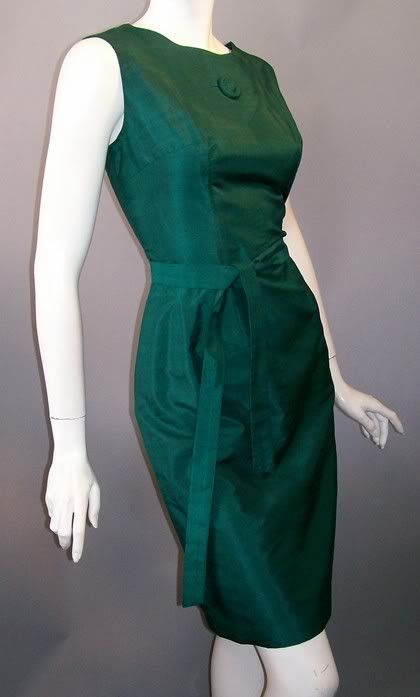 More being added daily, be sure to check the hats, shoes and lingerie too!
~Ang