I collect (and wear) vintage Daniel Green slippers. Not the every day scuff abouts in wools and corduroys worn with yoga pants to the grocery by your average soccer Mom, but the glamorous satin heeled types a much different type of Mom would wear. The ME type of Mom.
I've been interviewed about my collection, and some of the questions have started being posted by Deanna at COLLECTOR'S QUEST on her blog there. Check it out! Some images (and watch for an interview I've got brewing with a current designer for the Daniel Green line soon!)......
Part of the collection, nearing 40 pairs now....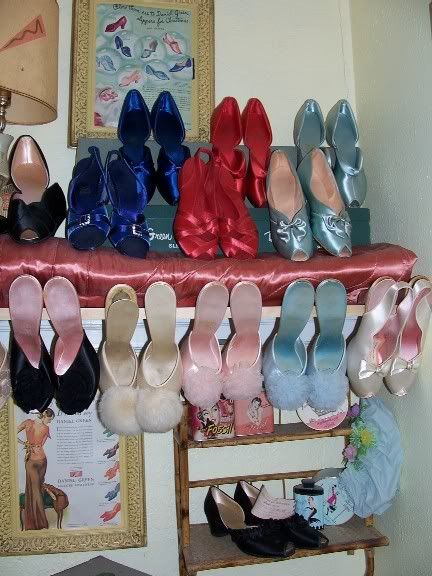 One of my favorites, both sentimentally and aesthetically....50s blue velvet "Indorables" with rhinestone accent on vamp.....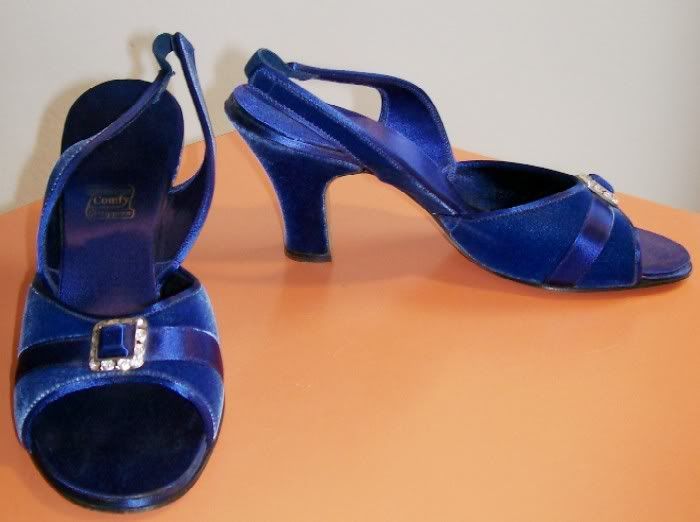 Another favorite, bunnytail topped 50s satin mules....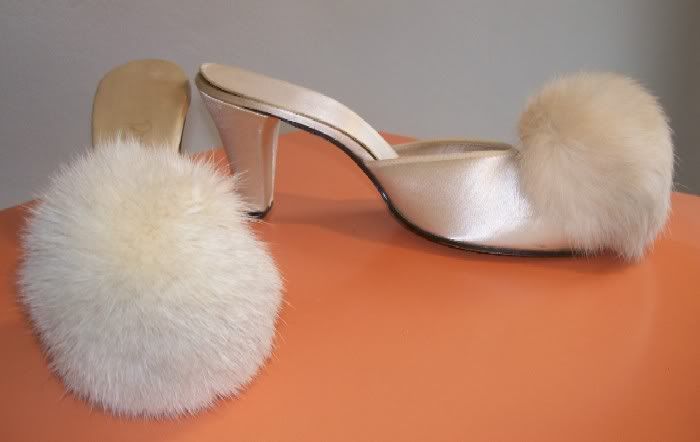 Thanks, Deanna, for the mention in your blog and for lighting the fire under me to start hunting some more slippers! ~Ang