Accolades and big thanks to all models involved, Amber for doing hair & make-up and Maggie Gulling at
Mg PHOTOGRAPHY
for pictues! Also, thank you to Rick Hickman (my landlord, no less) who asked me to get involved with his event, showing the National Packard Club my shop-wares.
So! Without further ado....the girls.
Savanna in a 20s beaded tabard (sorry, sold already!)....
Savanna.....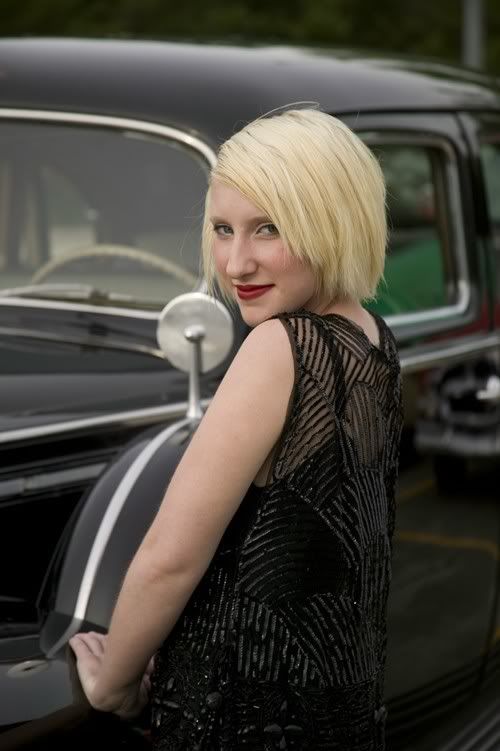 Ginny in a 20s dress by Arthur Weiss, also sold....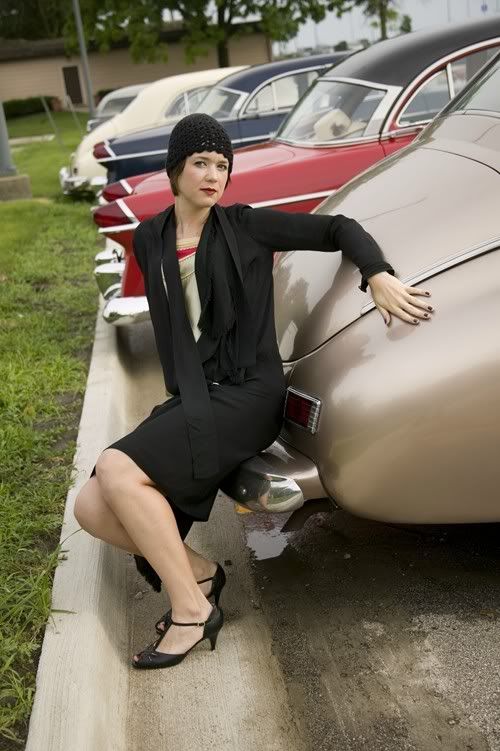 30s velvet gown with dramatic back on Amber....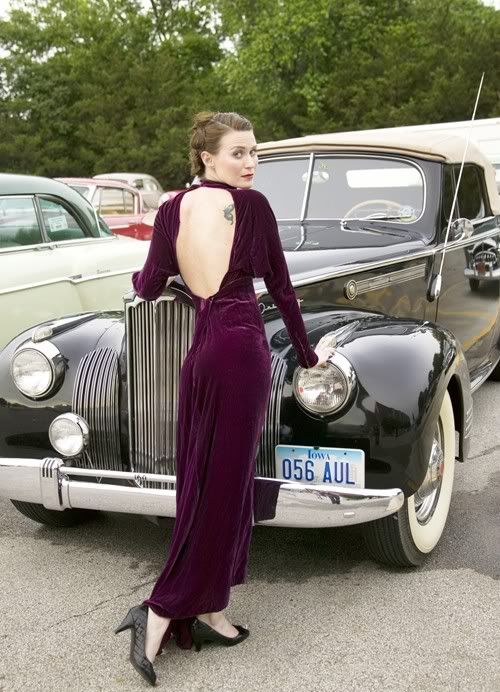 Dulcie in deco (sold, sorry!).....
Megan aka "Princess Fluff" in a killer 40s beaded dress.....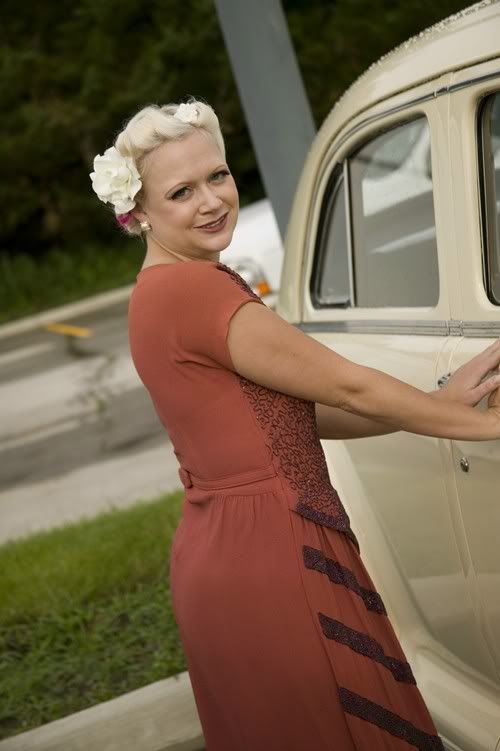 Mary in a gorgeous Jo Copeland beaded dress (sold to an attendee of the show!)....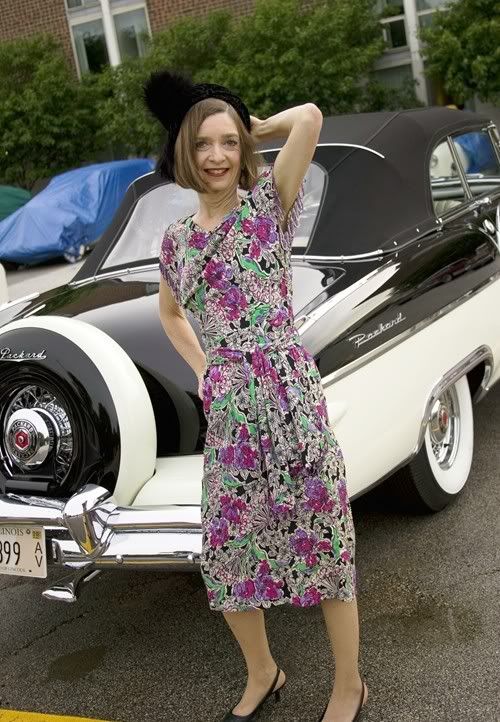 Nicole in a 50s chiffon bombshell gown (also sold now, sorry!)....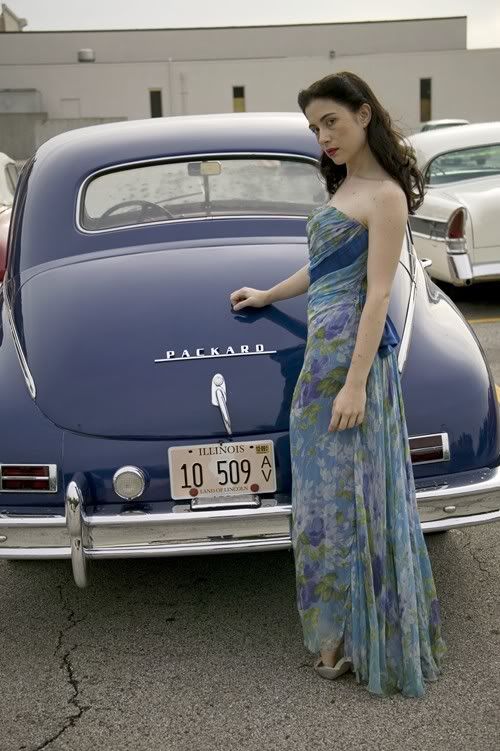 Melanie is a 50s blue rose print party dress...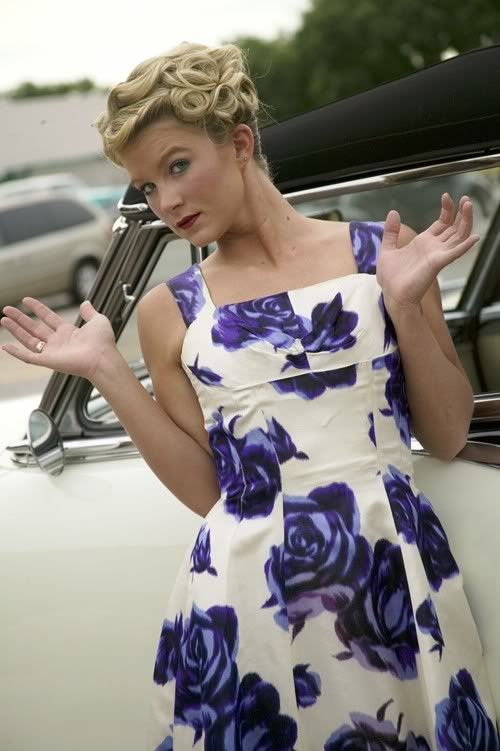 THANKS to all involved!!! PS, Packards....very. Pretty. Cars.
~Ang