But finding vintage shoes in your size that fit well and have life left in them is not an easy task! I'm lucky to wear a 7 and can find them occassionally in 40s or 50s, more often 60s to 70s and more often than not, in narrow sizes so while the size is right, they are pinchy indeed.
How to wear vintage and keep the look going head to toe? How to add a vintage edge to a modern ensemble with footwear rather than a hard-to-pull-off hat? Repros!
I'm not often a fan of the repro, many are done poorly and look cheap. But these shoes are amazing!!! And you must believe me when I tell you that A) finding lower heeled, more "casual" shoes from the 40's is a real challenge and that B) said lower heeled, more casual shoes from the 40's are both easier to wear than big heels and lend your vintage shoe wardrobe a day look that may be lacking.
Behold, ROCKET ORIGINALS.....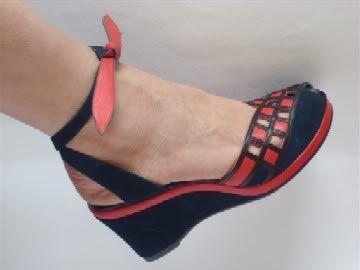 But wait! There's more! Rocket Originals also makes reproduction 40s style women's sweaters....! Bless their hearts, yet another extremely difficult type of vintage clothing nearly impossible to find in good condition. (Why? Women saved these things; fancy dresses, fur coats, hats and dress shoes...all things they invested in and felt were worth wearing again. They rarely saved an every day sweater or casual sporty shoe. Trust me). Look!!!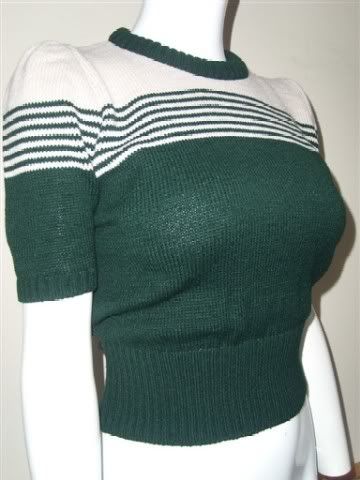 Love......now for the figure to wear the high waist slacks with that sweater!
~Ang