Back from vacation! I'm not nearly as excited as that made me sound, but I do have a lot of new vintage to work with which is cool. Right before I left I aquired a large cache of vintage jewelry...mostly rhinestones, clear and coloured. I'm researching and building a page for the site but for now a few pieces are available on the front page! Watch for more from Weiss, Juliana, Kramer, Whiting & Davis, Florenza, Miriam Haskell and Hattie Carnegie.
This is one of my favorites, an Eisenberg Ice crystal clear rhinestone brooch and earrings (quite large in size, too!)
A Weiss attributed clamp bracelet with bright, big rhinestones and matching earrings....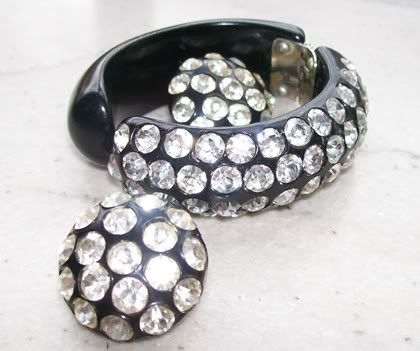 Another clamp bracelet with aurora borealis stones...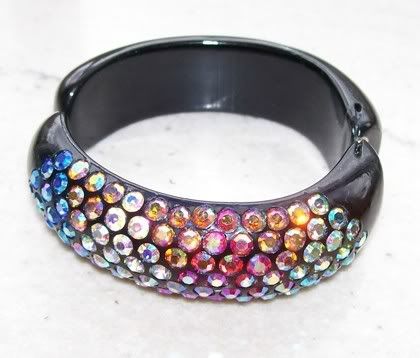 Weiss deep blue rhinestone earrings...
Kramer lilac and lavender starburst rhinestone earrings...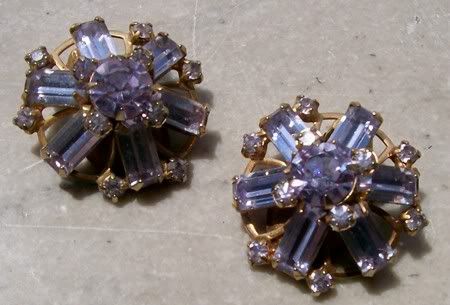 Coming soon, 2 pairs of Juliana earrings....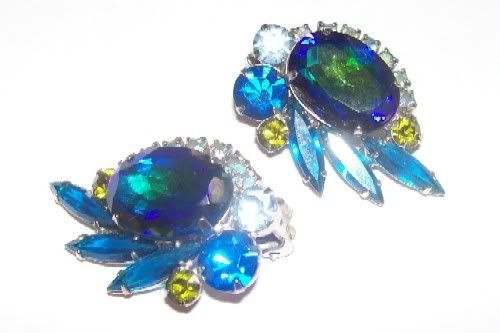 I also spent some time with Bonnie, the head of the wardrobe department at the Spencer Community Theatre in Spencer, Iowa. I'd met her a couple years ago and bought some vintage they were purging out of their packed wardrobe storage area, and as it turns out she was looking to sell AND consign some pieces to make room and salvage some better, older pieces before something bad happened to them! I was happy to be able to help out.....here are a few things I've shot but arent quite ready to sell yet (tomorrow! I promise!)
Two fantastic European themed 40s ribbon knit, two piece dresses.....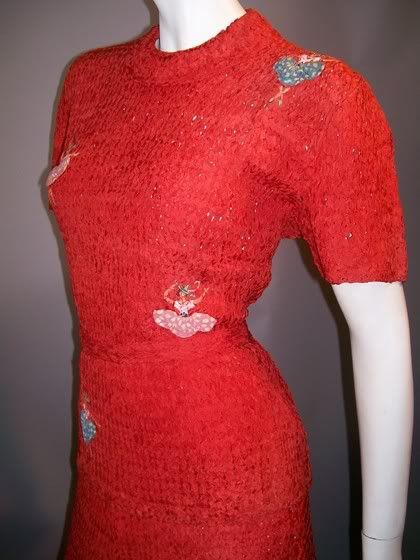 A smashing, dramatic stenciled mohair 50s coat by LILLI ANN....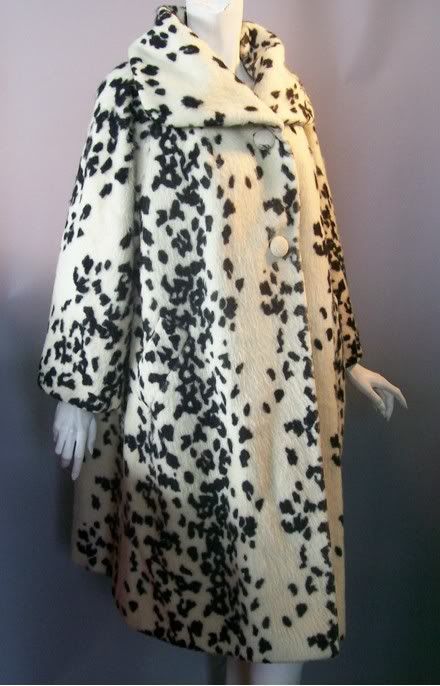 Watch for some amazing things from the jewelry buy AND the theatre to come over the next few weeks!
~Ang