New Year's Chic....the MacLaine Look
..................Dressing for New Year's Eve is a very different event than dressing for previous holiday soirees. Christmas parties are often family oriented, subdued and elegant. Dressing for New Year's gives you the opportunity to add a little sass to your party wear! Cocktails or no, the cocktail dress is THE perfect look for New Year's Eve, and no one worked the cocktail dress better than SHIRLEY MACLAINE. No, not known as a classic beauty or a Marilyn-esque bombshell, Shirley had (has) a pretty face and a lithe body, able to just fill out those fitted silk & sequined knee length dresses that epitomize early 60's Rat Pack era glam.
Appropos, no less, as Shirley had a superb role in the film OCEANS 11 along side her pallys in the Rat Pack. The film is about a heist to take place in Vegas casinos on New Year's Eve, and MacLaine's flamboyant personality is perfect for showing off this turquoise sparkler and over the top fur wrap....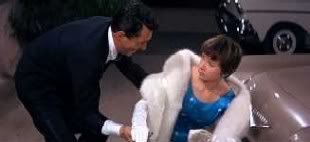 Something similar and in every way perfect for New Year's at Dorothea's Closet Vintage on eBay.....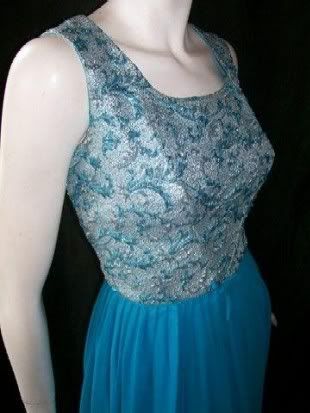 You may not be hanging with the Rat Pack (and if you're sad about that, I'm with you!), but you can look as sassy and sexy as Miss MacLaine for New Year's in a vintage cocktail dress!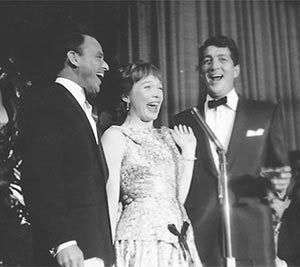 Bottoms up!~ Ang