I'm slammed, crazy overwhelmed. Perhaps I should put a caveat on my site about how shipping *will* be behind and that I can't answer emails quickly because I was a crazy-person and bought a house. Being a single Mom, end of school year events, vacation plans, family stuff, yard stuff, house keeping stuff....seriously, every moment I spend at my shop or on the site feels so scattered I can't keep up. I suck!
But my shining light in the fog is my friend Kim, who blogs as FAST EDDIES RETRO RAGS. She has her own plate full and still manages to do it right and be funny AND witty doing so.
Hat tip, Kim!
PS, I did shoot some good stuff recently, some of which is on my newly created shop on etsy for vintage bridal...WHITE WEDDING. And this awesome 40s beach hat will be on the site tomorrow (if my damn laptop cooperates)....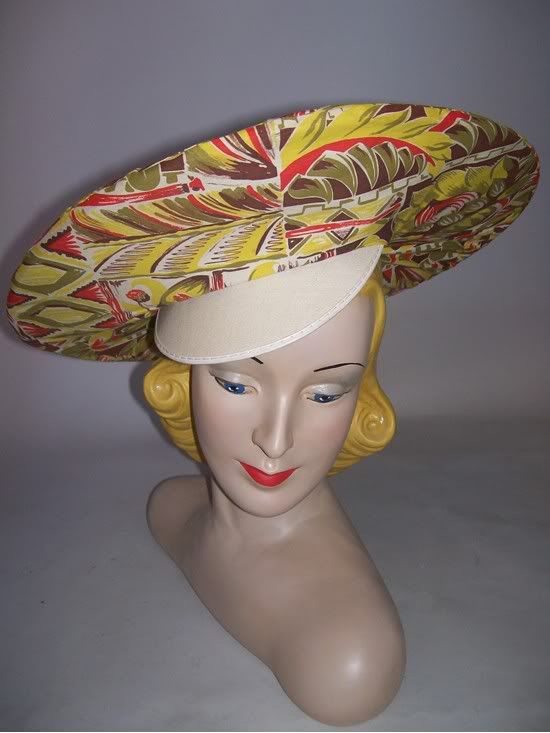 ~Ang