Weeks ago I was contacted by the lovely Tracey Ullman about a Claire McCardell dress I had sold a while back, still shown on my site's
archives page
. She had been asked to host the
CFDA Awards
and not only is a huge fan of McCardell but thought it appropriate to wear a great American designer for the event. While it had sold, I happened to remember who I sold it to AND remembered that she had contacted me about wanting to sell it herself, having decided to pare back her own vintage collection. I worked a little magic and everyone ended up happy. Customer sells dress, Tracey adds dress to her collection and dress ends up being worn to a star studded event....all the way from its humble home in Des Moines, Iowa to a celebration of America's top fashion designers on stage in New York City. A perfect ending for the perfect vintage dress.
The McCardell, as photographed by me a while back (before a crisp paper background...I cringe looking at this picture!)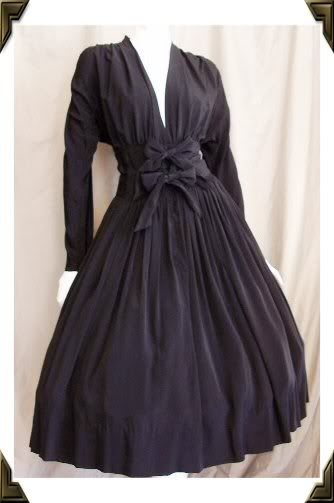 And last night on Tracey, with ZAC POSEN (lightened so you can see that marvelous waist treatment, iconic McCardell)...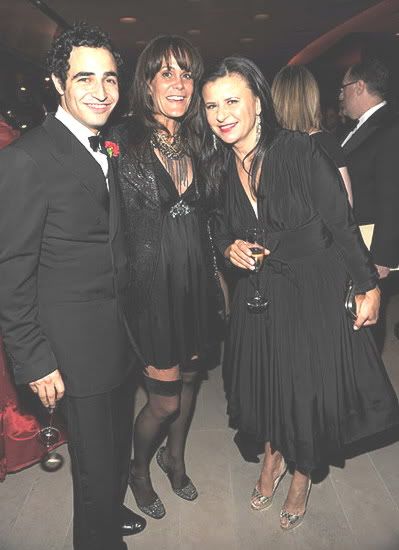 She looks fantastic! A big thank you to Tracey for the honor and for mentioning me on stage (closest I'll get to a black tie event in New York City in my lifetime)....
~Ang