Had a great lot of lingerie come into the shop this week!
60s half slip with sassy little chiffon appliques embroidered with dancing girls complete with fringed skirts and the TWIST!
40s nightgown in black w/ lace trim and pink bows....

Rare colored bright teal slip in size 38 by Carol Brent....
50s slip in pale pink with chiffon & lace tiered hem by MOVIE STAR....
50s half slip with crinoline chiffon and lace flounce in pink and black....
50s half slip by MICHELENE in size L, gorgeous ombre effect crystal pleat chiffon in shades of amethyst....
OLGA nightgown in jet black with soft pink roses and black lace.....
In the non-lingerie realm, this ruched black cocktail dress by Matinee...
A stunning sueded rayon 40s gown in cocoa brown and shimmering gold.....
Rare 60s PAPER bikini in pastel polka dots, in original packaging.....
Hats!!
Gwenn Pennington 60s cello straw hat with HUGE flower accents...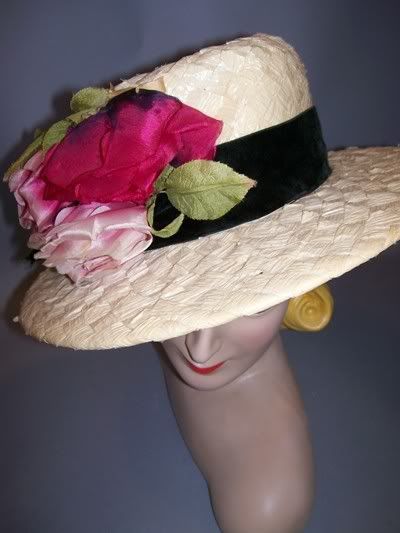 Late 30s tilt hat by French designer SIMIRIS in original package AND shipping box from the luxury liner AQUITANIA, a Cunard White Star ship.....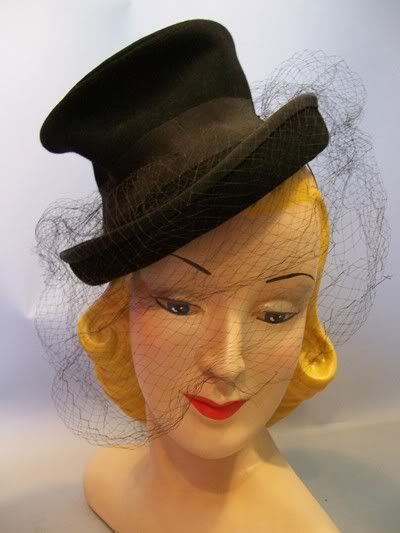 60s does 20s cloche with sequined detail in pewter grey b y Sears Millinery......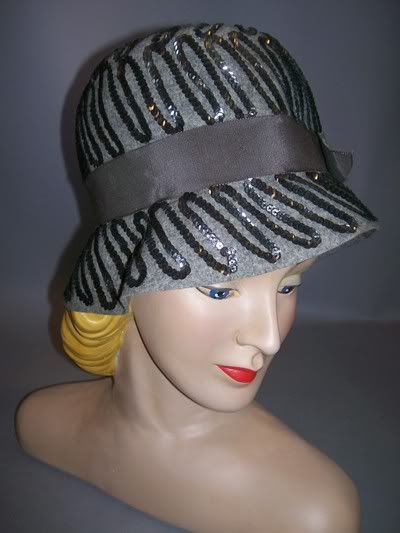 40s tilt hat with sailor inspiration.....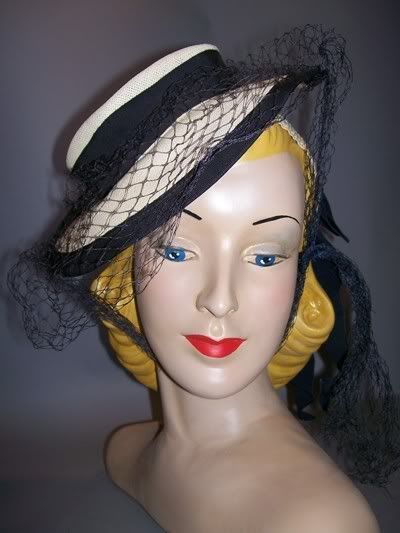 60s hat in cello straw with wide curved brim and HUGE silk and velvet poppies....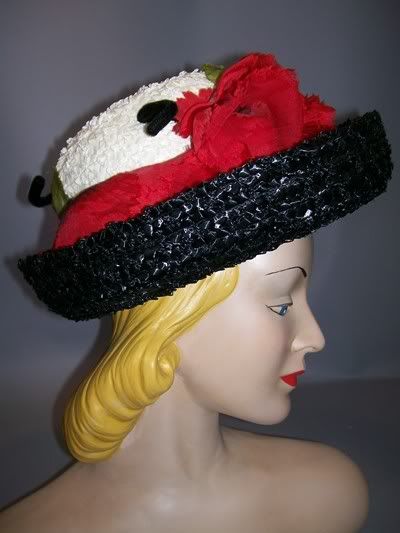 40s hat with pinched crown and killer swirled plastic spear across front....
More hats added, and more vintage to come this week!
~Ang