Oh so pretty.............
Yeah, thats dorky. BUT, I have been recently introduce via my random and odd obsession with the scent of lavender to an amazing line of bath and scented products available both on etsy and on her WEBSITE by Angel Face Botanicals. Believe me, I'm not tree-hugging nature girl....I don't camp, I don't worry if my use of Target facial products will impact the environment. I'm not saying I shouldn't worry, but I'm freaking busy, yo.
I ended up with some lavender scented stuff after a fashion show I did recently, in a gift bag, and revisited my love of the herb. I used to garden, when I had a house, and grew lavender, sage, thyme, basil, oregano....you name it (all legal!). But in years since with a small child in an apartment I have gotten away from the earth-momma world.
Angel Face Botanicals marries my love of earthy, garden-girl happiness with modern sophistication and makes me look forward to a long hot bath! Thats pretty cool in my busy-book. Check her out, seriously. Good (smelling) stuff!
PS, if you party a lot (um, who does THAT?) she has a Rock Star Detox that will ease your mornings. Sweet.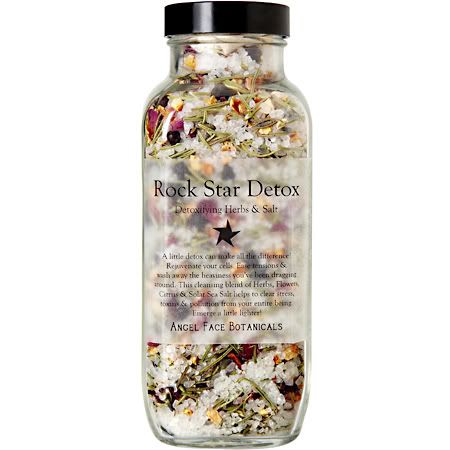 ~Ang