I've been tagged by
SYDNEY'S VINTAGE FASHION RUNWAY
for the
eVINTAGE SOCIETY
Wednesday Blog Tag.
You can't turn on the TV, walk past a magazine rack at the market or eavesdrop on ladies chatting at lunch (what, like you don't do that?) without being assaulted with images and stories about the big screen debut of "Sex and the City."......which, as we all know, is less about a riveting plotline than it is about FASHION! So lets dish.


1) We know Carrie favors vintage, but let's dress them all! Like cyber paperdolls. To kick it off, show us a piece you think the quirky, eclectic and whimsical Carrie (Sarah Jessica Parker) would look great in from your inventory.

What better than a "tutu"? This pale pink 50s crinoline would look uber Carrie-esque with a tank top and Manolos....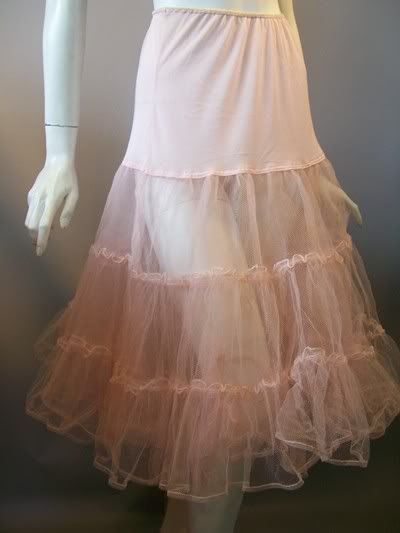 2)Samantha (Kim Cattrall) works the vampy edge of fashion…what do you have in your inventory that can bring out the temptress in a woman?
Ultra sexy 70s halter dress with plunging neckline in saffron yellow.....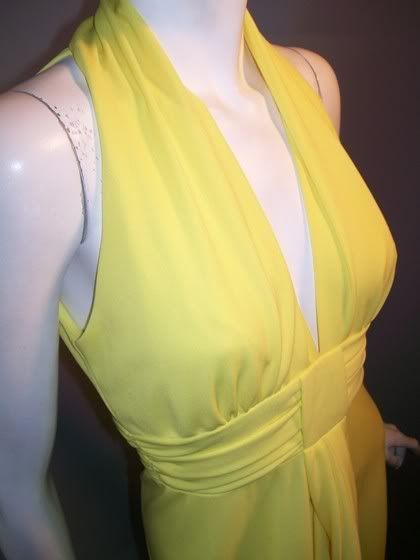 3)Miranda (Cynthia Nixon) tends to play it safe, tending toward clean lines and classic silhouettes with the occassional sexy edge. What do you have in your inventory for her?
A superb black organza beaded 60s cocktail dress by Malcolm Starr! Perfect.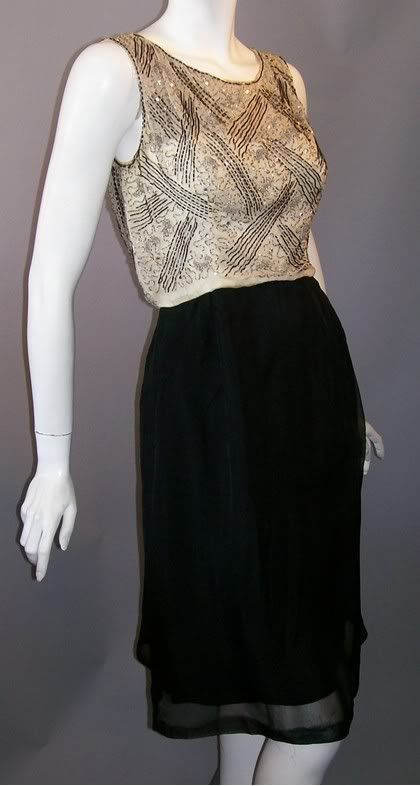 4)Charlotte (Kristin Davis) is often seen in more feminine, flirty and girlie pieces. What vintage dress or ensemble do you have that would work for her character?

Sweet summery sleevless silk 50s party dress with bold blue roses....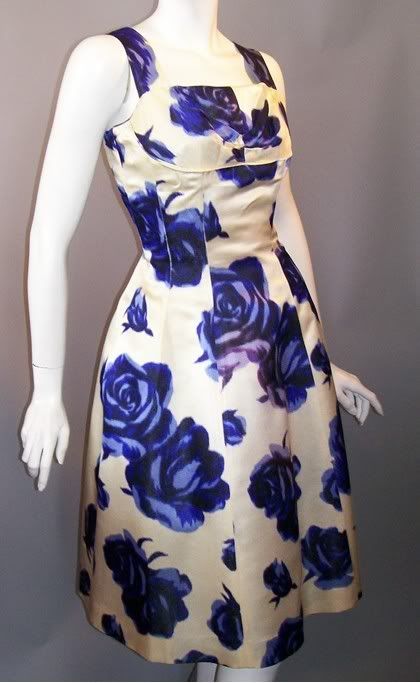 5)Sex and the City Shoes. Stilettos? Of course! If you've got some vintage shoes to rival Carrie's Jimmy Choos, show 'em off here!
Killer multicolor 60s stilettos from Spain....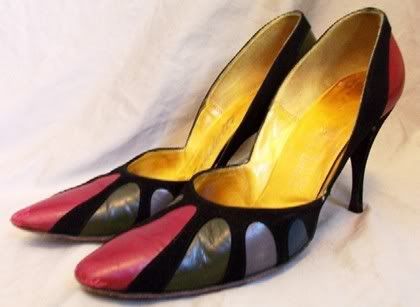 6) Love the show? Hate the show? Never seen it? Do tell. No spoilers if you've seen the movie!
Ummmmmm........never seen one whole episode, and while I love fashion and it is my job and passion, I can't imagine living a life that shallow. They seem devoted to finding clothes, shoes, men and sex and have very empty lives. I would not want my daughter to look up to women like that. Sorry fans!

DOROTHEA'S CLOSET VINTAGE tags Julie at DAMN GOOD VINTAGE.
~Ang