Stumbled across a lovely blog the other day via a friend on FaceBook where a conversation was underway about pairing red with leopard print. I casually mentioned in the comments that I like wearing emerald green with leopard print, which sparked a creative post at
BON BON ROSE GIRLS
featuring leopard and emerald modern fashions.... with a shout out (and link!) to me! Go on over and read it, and be sure to follow them on Twitter or FaceBook and enter to win a gorgeous green leather handbag from
MIMI BOUTIQUE>
Meanwhile, since vintage leopard print will always be my favorite kind of leopard print, consider these Mad Men-esque 1960's fine wale corduroy cigarette pants in leopard...paired with a tight green emerald sweater, or a green tank and cropped black jacket....a thin long black tee and forest green suede platform heels....the possibilities are endless! Click pic to go to Dorothea's....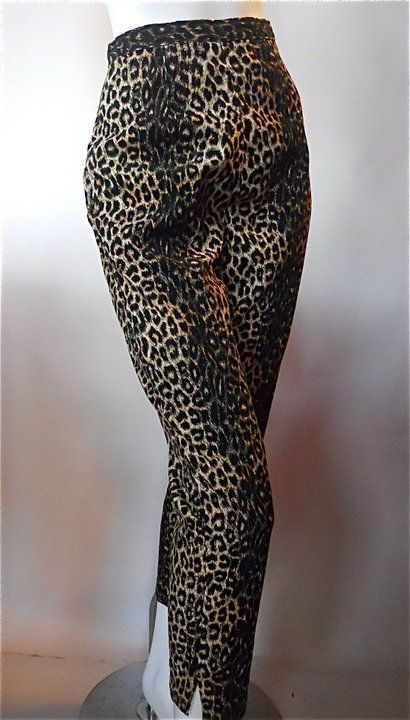 Some killer green suede heels from GOJANE.COM, a steal at $25.70....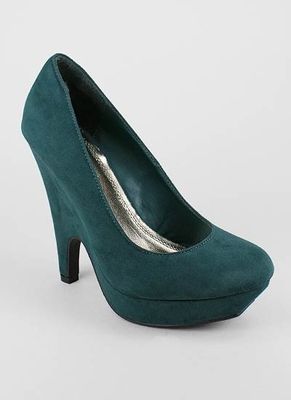 Or go win that green handbag! There are loads of ways to wear green with leopard!
~Ang