Why shop the mall and wear what everyone else is? On a nearly daily basis I hear people express that they "can't" wear vintage or don't get how to wear it without it looking like a costume. Well, here's how. And swing by the site to check out a page devoted to showing you other
WAYS TO WEAR VINTAGE
....either head to toe, mixed eras or pieced into a modern wardrobe. Its hot AND eco-chic!
40s appliqued skirt with an 80s sequined tube top and 30s velvet corset lace dirndl with an Edwardian crocheted bonnet...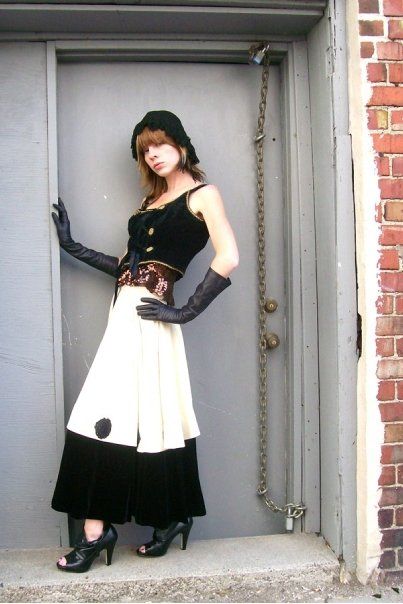 Here, a red rose print chiffon 50s dress with 70s belt, red velvet cape from the 1930s, 50s bottle green scarab beetle brooch and 40s feathered cocktail hat....
Early 1920s very Mary Pickford babydoll style wedding dress with organza ruffles and silk ribbon worn with a hat from my line, SUGARLIDS designed from a vintage fox pelt & millinery pieces....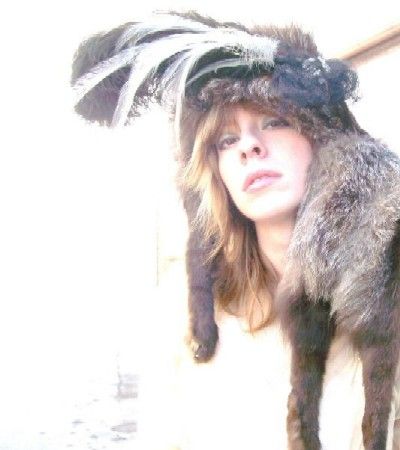 We could mix it up all day, but these shots give a great idea of how vintage can be worn with a very modern attitude!
~Ang