It should come as no surprise to any reader of mine that I was rooting for Grey Gardens to sweep last night's Emmy Awards. Two years ago I was contacted by the wardrober about a few pieces from my website they were interested in using for the film, and when it finally aired on HBO this last Spring I was thrilled to see a 1930s dressing gown I'd sent them appear on Jessica Lange (as Big Edie Beale).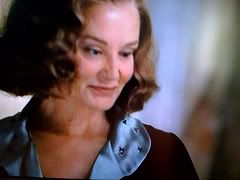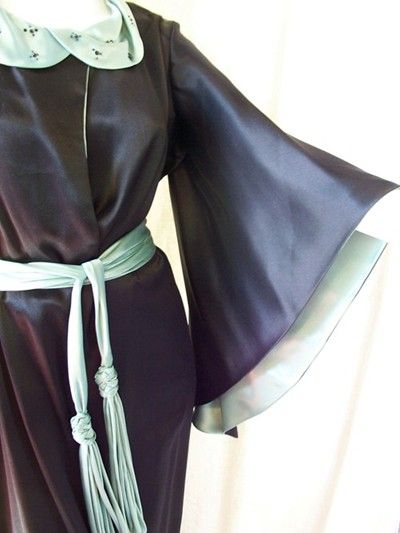 Unfortunately there weren't 2 awards available for best leading actress in a movie, as both Drew Barrymore and Jessica Lange gave superb performances as the Beales and both deserved the win. Jessica won and looked stunning in a teal green...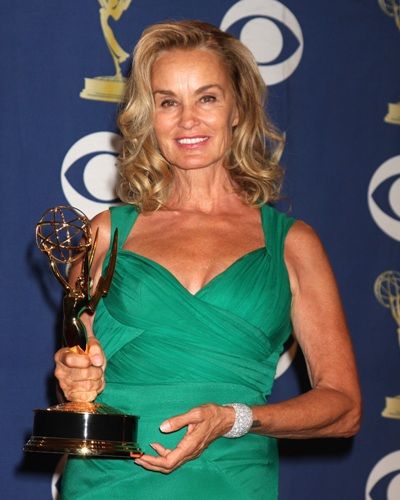 And Drew channeled the young Little Edie in a pale pink 50s inspired gown by MONIQUE LHUILLIER and carried a handbag designed by RAVEN KAUFFMAN, aptly named "Drew" and created after the designer saw Drew play Edie Beale in Grey Gardens.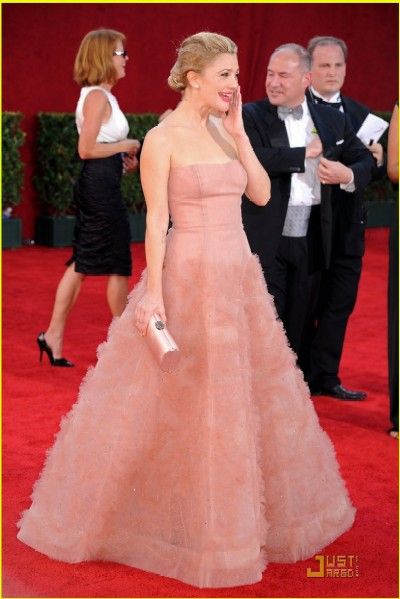 Lhuillier made quite an impact on the red carpet last night, and I'm sure I wasn't the only one who was impressed by her vintage inspired romantic designs. Emmy winner Toni Collette in a brighter pink...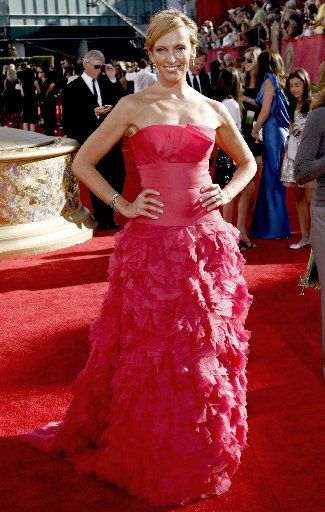 And Mila Kunis in a cocktail length deep red Lhuillier...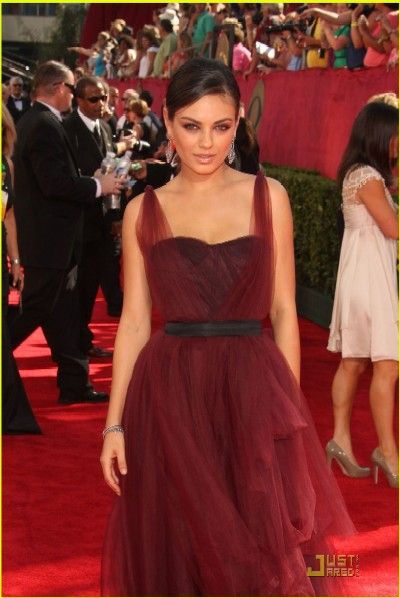 So many gorgeous dresses. Dorothea's has officially dressed an Emmy winning actress for an Emmy winning film! Thats pretty thrilling to be a part of. And speaking of award winning, I'll be watching today's OPRAH SHOW to see the dress from my website worn by JANUARY JONES' Mom, Karen! Read about it HERE from Sunday's Des Moines Register. Hoping she gets the camera coverage she deserves!
~Ang