Funny. Was obsessing over 80s earrings today. Remembering wearing them, seeing the triumphant yet slightly frightening return to the runway of long forgotten 80s trends like Hammer Pants, acid washed denim and massive shoulder pads....mulling and missing big, BIG 80s earrings. And so thought I'd take a look around at the 80s earrings on etsy. Meanwhile Twittering (follow me!
ANGATDOROTHEAS
), I caught a post by the lovely
ELIZABETH TAYLOR
that stated simply
"Life without earrings is empty!"
. No doubt then life with earrings from the 80s is full to overflowing.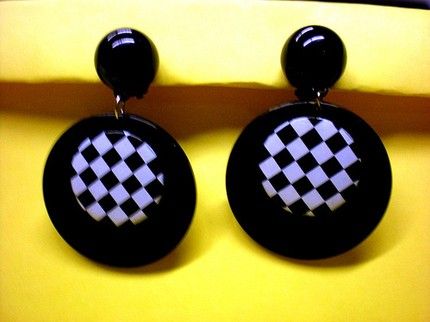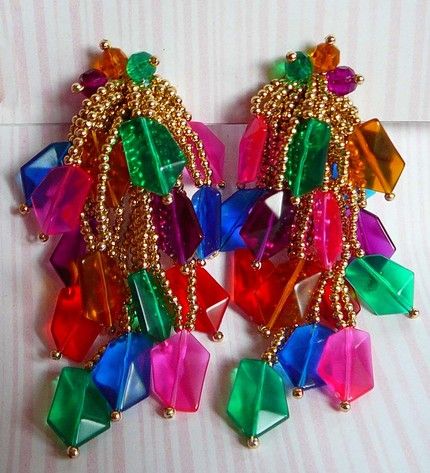 All available on etsy, pics are clicky. Go shop!
~Ang