In years of collecting and dealing in vintage clothing, I had never come across a collection of pieces so well kept and poignant as the one I was recently asked to sell. What follows is the complete bridal trousseau stored for 79 years, from a wedding on June 20, 1930. The beautiful silk dress, with the original pattern it was made from, and silk ribbon headpiece adorned with wax flowers. The stunning silk peignoir for the honeymoon, also with the original pattern it was made from. A fantastic silk jersey step-in chemise with whittled waist and full legs and silk stockings worn beneath the wedding dress. White silk gloves. But beyond the wearable pieces and patterns, there is more. The invitation (making it fantastically easy to date the pieces!). A newspaper article with recipe suggestions for the June bride. Ribbons and bows, napkins and a gorgeous tablecloth all used at the reception. And to top it off...a paper bag of rice.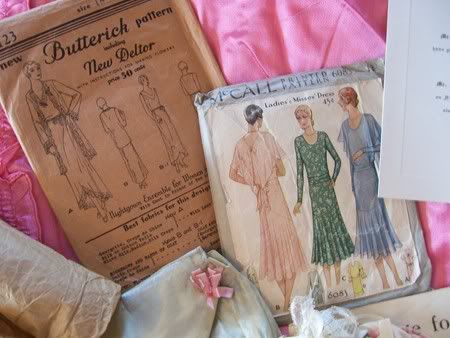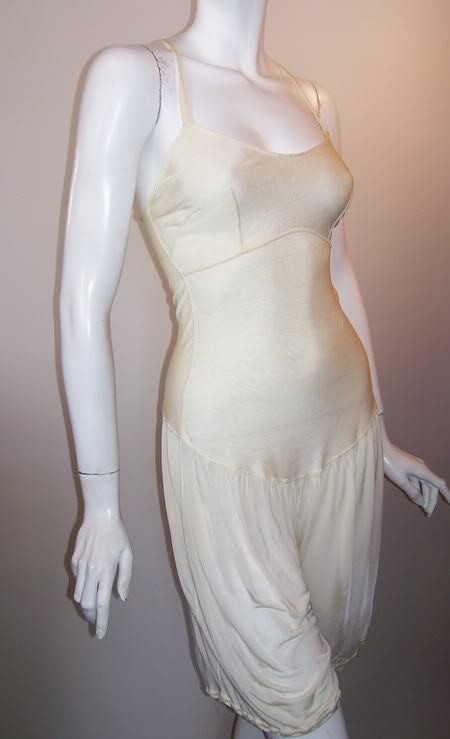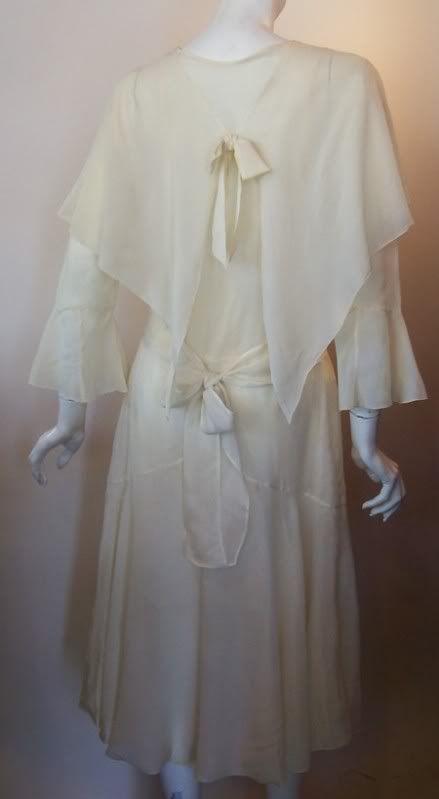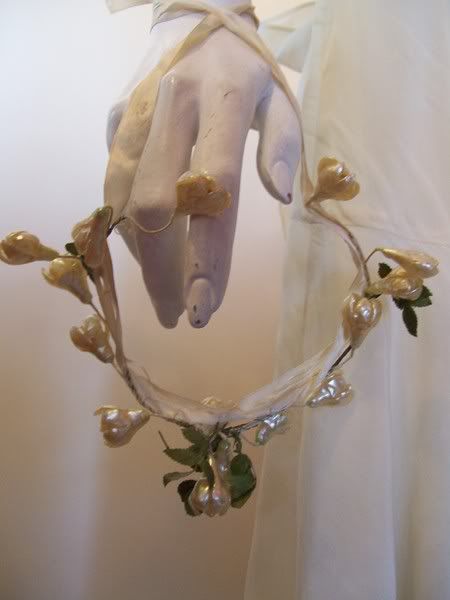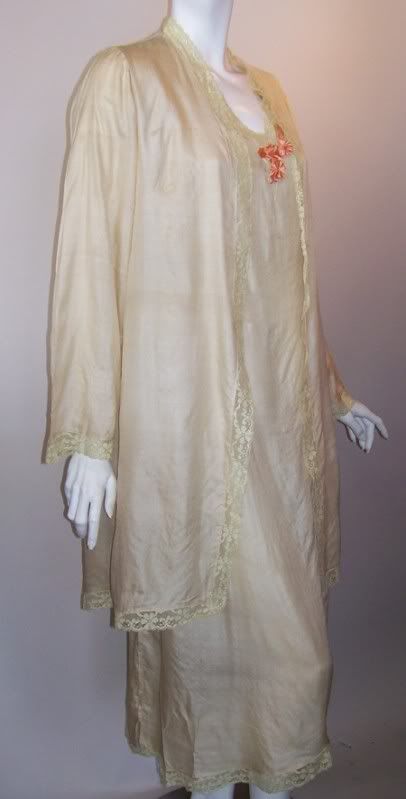 As I shot the pieces that not only make up a superb vintage collection of wedding epehemera, but as a whole created a magical day in one woman's life 70 some years ago, a song came on the radio that made me take pause and revisit the invitation for the date. Amazingly....June.
The entire trousseau will be available soon on my site on the bridal page. My hope is that it finds a new life with another young bride, to be worn again and celebrated for its beauty....then cherished as a source of happy memories for years to come. It is truly an amazing thing to see all of these pieces still together after all these years!
~Ang