Shop
DOROTHEA'S CLOSET VINTAGE
in 2009! Vintage is becoming one the most eco-friendly and stylish ways to look fabulous in a society making amends for living years dangerously focused on conspicuous consumption. You can recyle and look great doing it!
Note that I've added a Twitter widget to the front page of the site that I will be updating daily as things are added throughout the week, so a quick check there will keep you in the know. Follow me on Twitter as dorotheascloset!
Some new pieces I've added or am working on today and tomorrow....
A favorite, super rare late 40s Ceil Chapman crepe gown with exotic bird in shimmering beads on bodice, larger size too!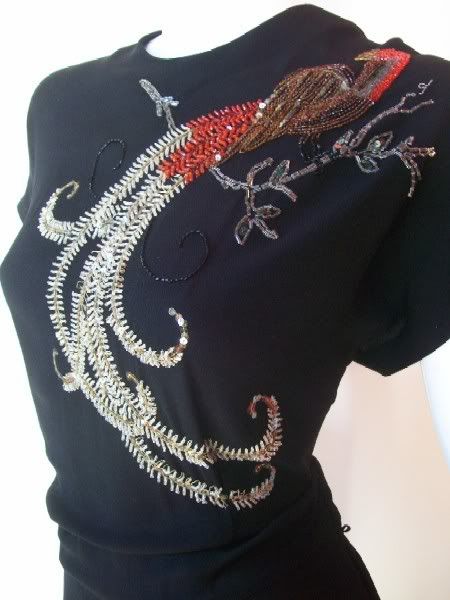 30s silk floral nightgown with matching robe (not easy to find both pieces!)....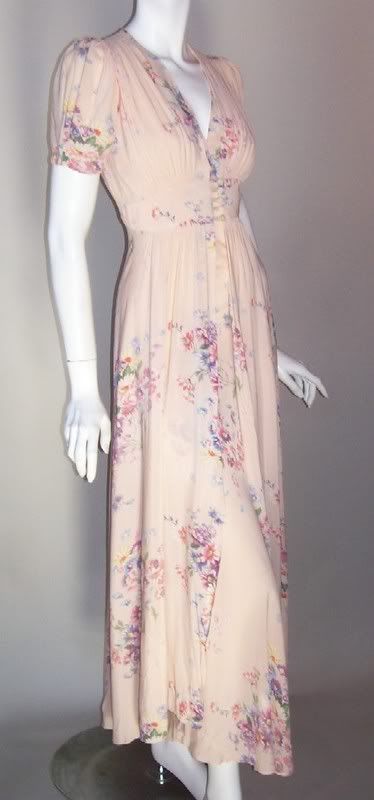 Late 40s cotton blouse and skirt, sparkling rhinestone buttons, by Jonathan Logan...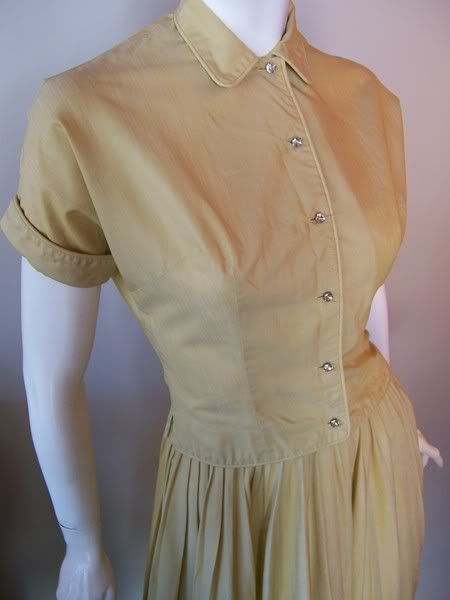 Black and aqua 40s dress with unusual peaked 2-tone collar....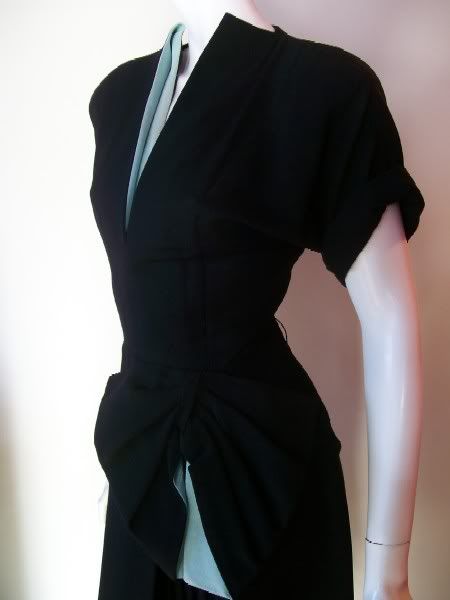 50s cotton floral dress with dropped waist and unique waist seam.....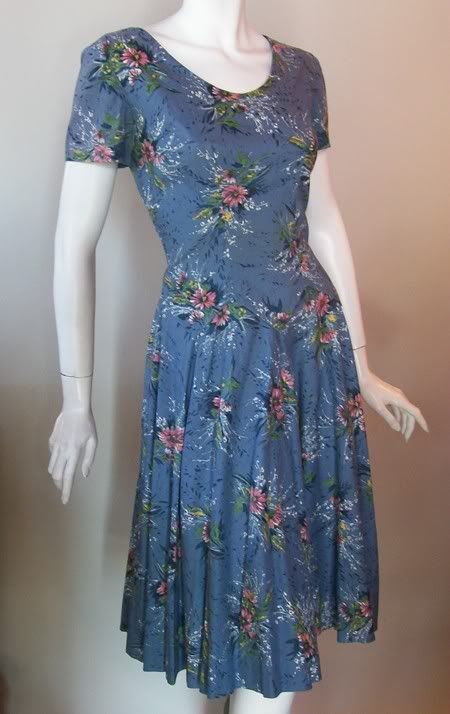 Sweet mod 6os dress in ivory and cocoa with scalloped detail at hemline....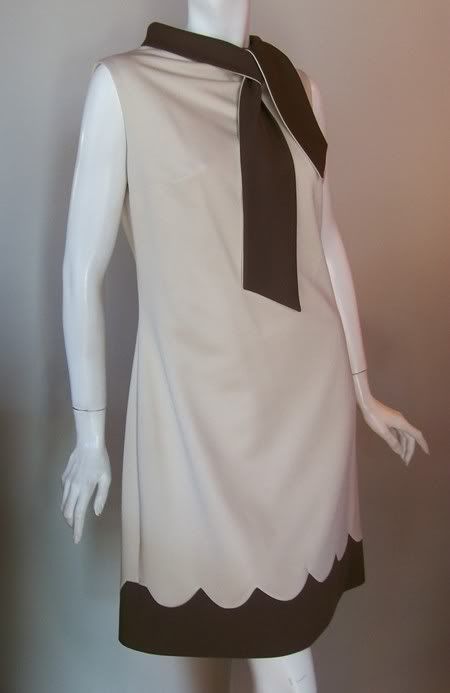 Italian knit 60s dress with chocolate and ivory stripes....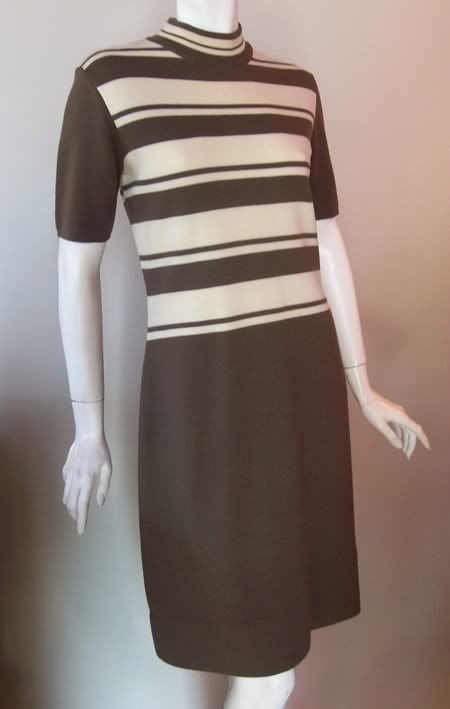 60s mod Italian knit citrus colored dress....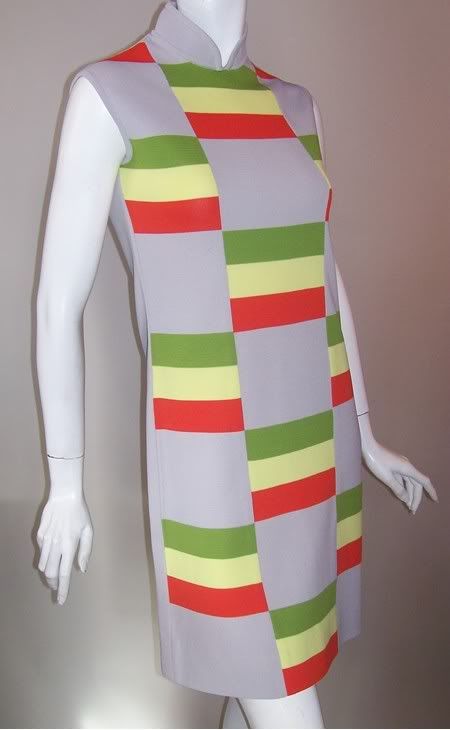 60s paper dress with all origial tags, never worn....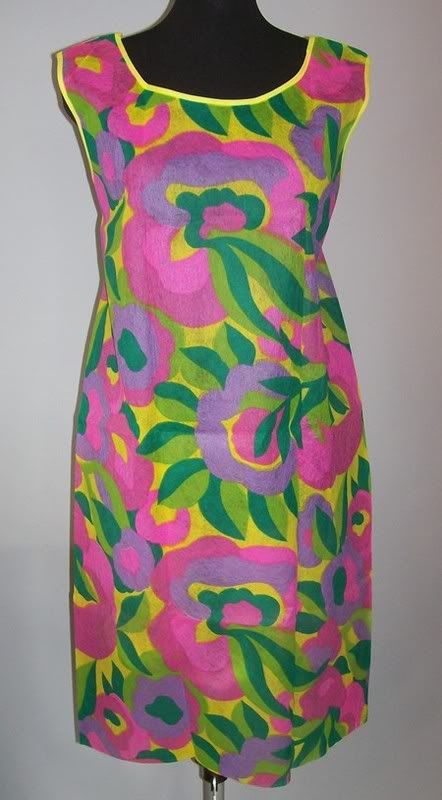 60s colorful paisley wool sweater....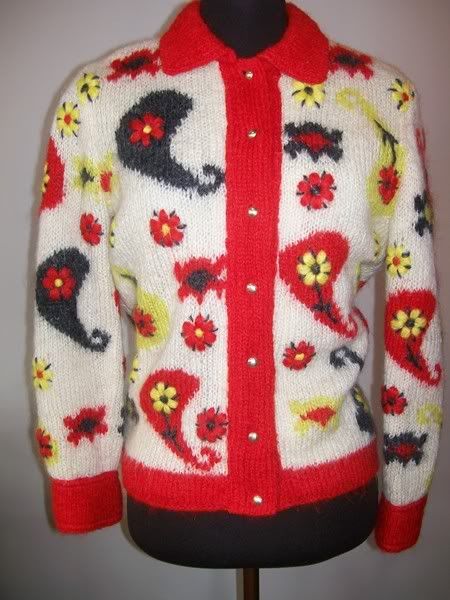 60s super rockabilly blue cardigan with embroidered cherries in bright red....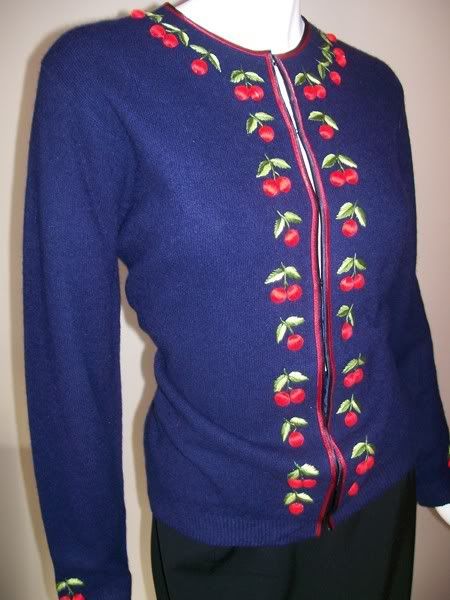 70s leather jacket with fantastic mermaid embroidery on back, sea birds on front....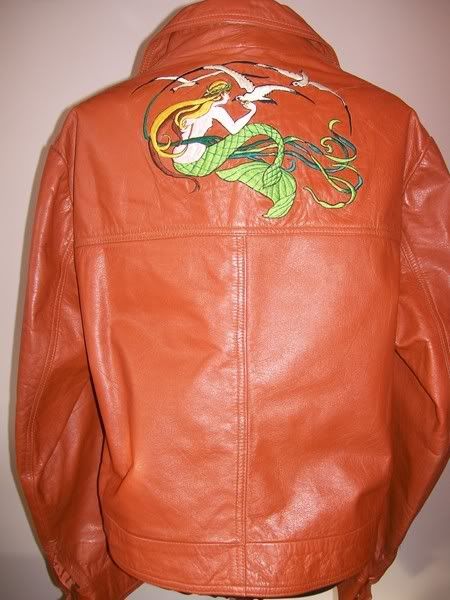 Carol Craig little black dress with watteau train in back and sweet bow....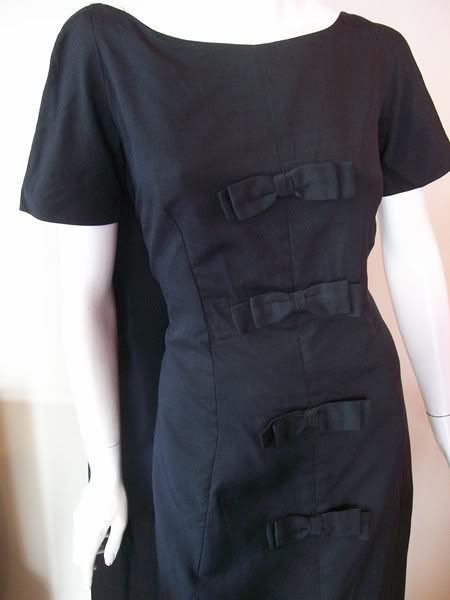 Pink gown with rhinestone buttons in back with empire waist...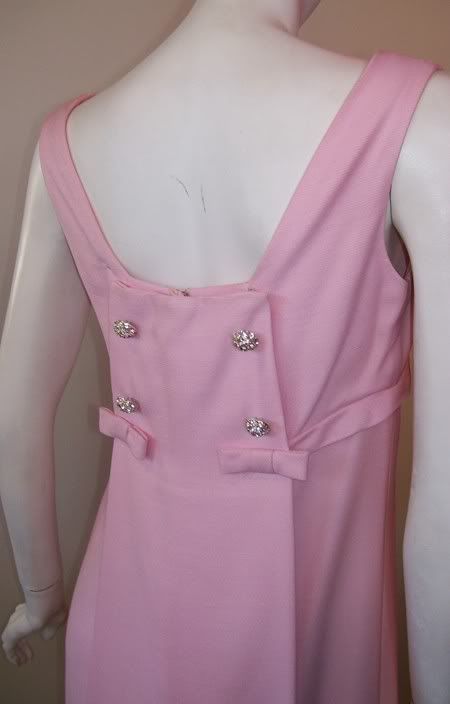 70s ribbon and angora knit sweater with wide ribbed cuff and hem....
60s black velvet gown, size XS....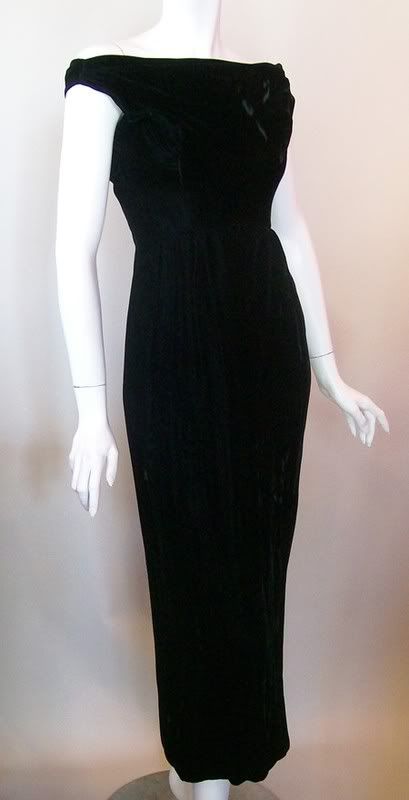 50s pink lace and taffeta party dress.....
60s blue taffeta party dress with headpiece...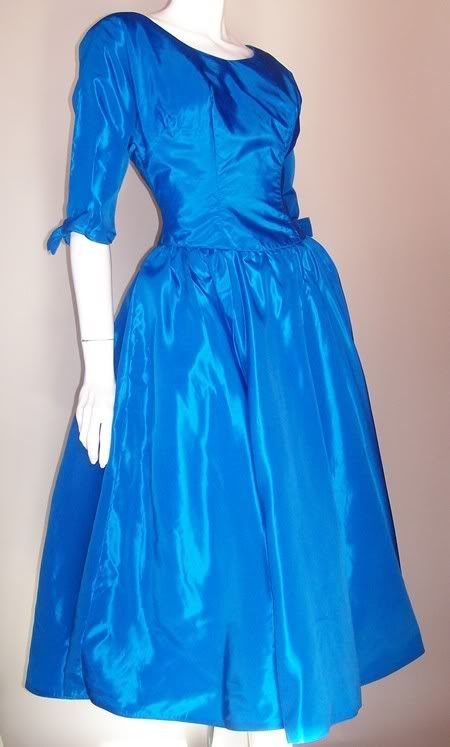 50s turquoise velveteen party dress....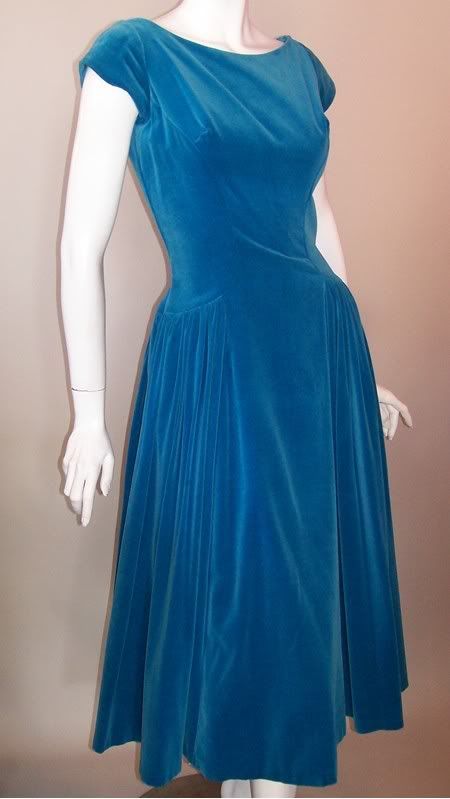 Larger size 50s blue and black suit.....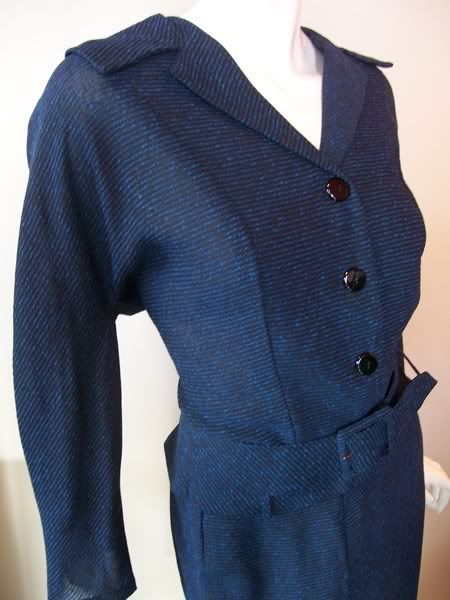 40s pajama top in chartreuse green, works great as a blouse!...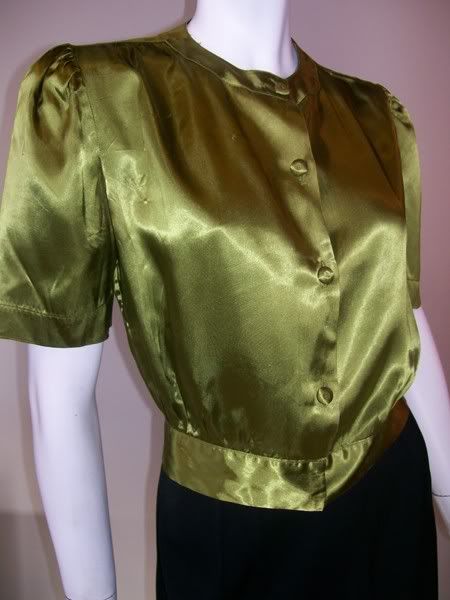 30s floral print cotton blouse with ric rac trim.....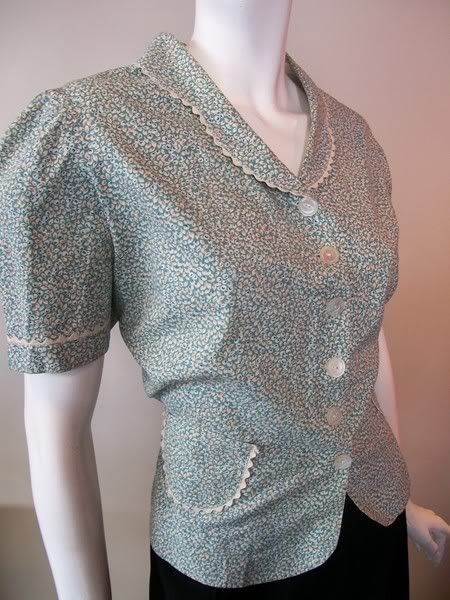 Edwardian crushed velvet jacket....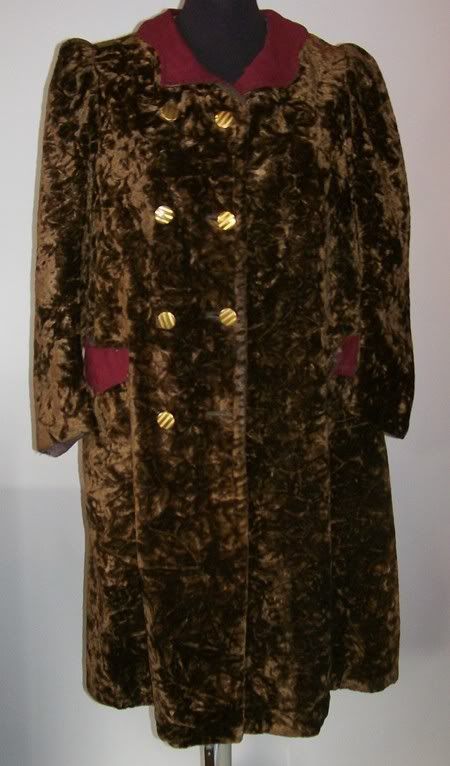 40s tilt hat of horsehair braid and pink velvet roses...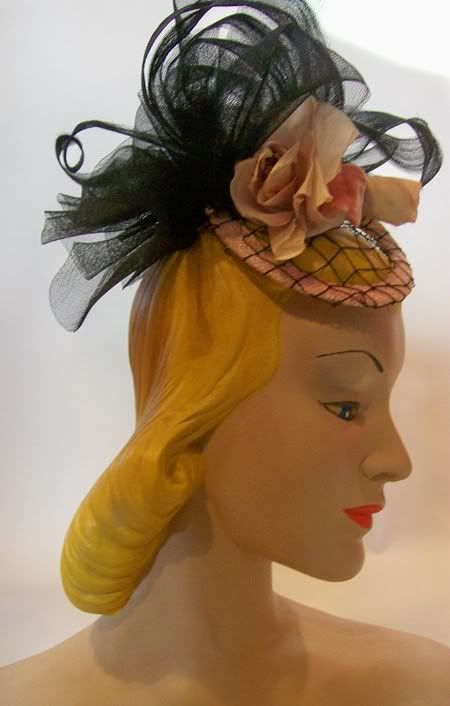 Disco glam 80s sequined sweater with bat wing sleeves...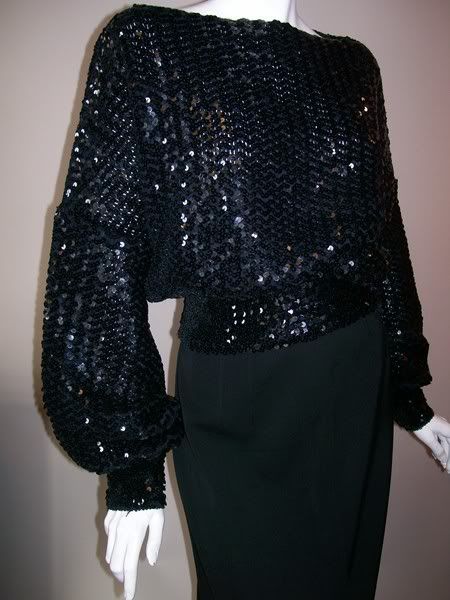 ~Ang