And in vintage inspired! Its going to be a whole new world watching the brand new first lady dazzle the world in designer vintage inspired and actual vintage pieces! Michelle Obama has fantastic taste and the stylists to make sure she looks her best every second in front of the camera...and the world of vintage is thrilled to see her not only wearing vintage inspired pieces but the real deal as well! The blog
shares with the world the secret of Michelle's sparkling accent worn at the neckline of her decidedly 60s inspired suit dress worn yesterday at President Barack Obama's swearing in. Michelle likes to mix it up like the rest of us vintage fashionistas! 60s chic with Victorian glamour....in this case, the dress featured an actual Victorian sash pin at the neckline.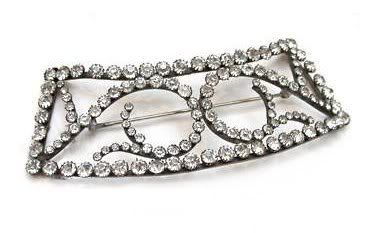 On my website, a similar Victorian paste sash pin set in rolled gold, a bit smaller but with all the gorgeous stones intact....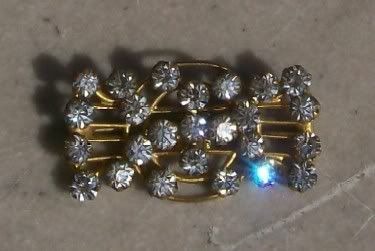 And her gown! I'm reading here and there that the critics are panning it but I loved it. Immediately brings to mind a romantic 50s prom dress but with a grown up, modern edge...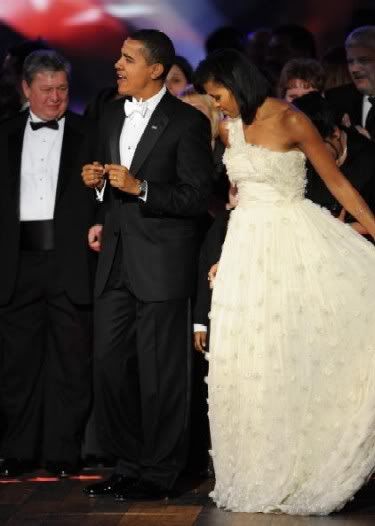 I recently sold a 50s prom dress that well could have been the inspiration for the silhouette of the bodice...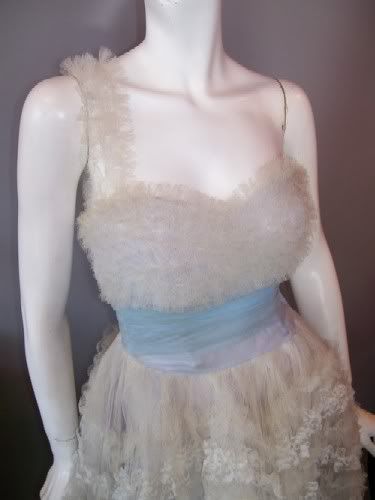 I've added the feed from the blog about Mrs. Obama's wardrobe to the blog there to the right, because I am a geek over the Obama's and also am in love with the fact that she's rocking the vintage!! Viva and go on with your bad self and rock ON Michelle!!! (ps, thank you First Lady Obama, for showing the world how to work the vintage and modern wear and look FABULOUS!!!)
~Ang