The brilliantly colored peacock has long been an influence in the world of fashion. I recently added this beautiful 1940s Ceil Chapman evening gown to the website...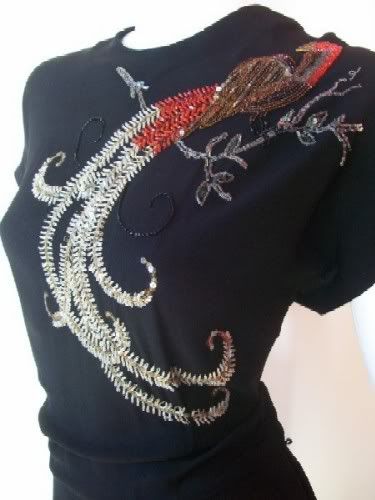 Ceil Chapmanis more commonly known for fantastically draped cocktail length dresses in jersey silk, making this a very early piece for her and a rare, dramatically different silhouette and textile as well as being one the first beaded pieces I've seen from her.
Interestingly, in looking for modern designs making use of the peacock theme, I found a gown worn by Georgina Chapman, a British fashion designer (founder of the line Marchesa), model and actress.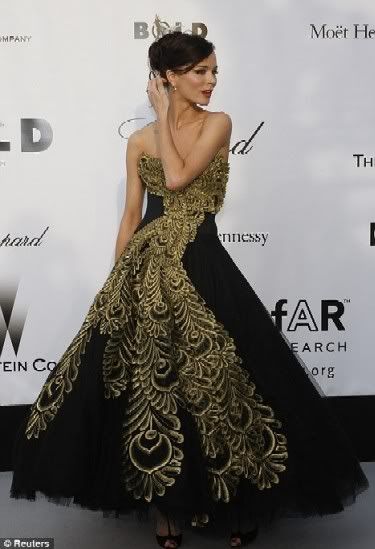 Be sure to click the picture link above, the mirrored vanity and old Hollywood style boudoir are to kill for.
A month or so ago I came across an Enid Collins bag with a beaded peacock motif in mint condition! Was tempted to keep it, but I've got one with cats I like better. Enid Collins was known for her over the top, bordering on gaudy beaded and painted bucket and box bags in the 60s & 70s.
Exotic and stylish!
PS, in the summer of '08 I was honored to work with the costumers for an upcoming film shot here in Iowa called Peacock! Look for vintage from my shop to show up on Susan Sarandon and Ellen Page this year!~Ang