This weekend was the big unveiling party for
DSM MAGAZINE'S WOMEN'S ISSUE
, and Dorothea's Closet Vintage was honored to have contributed to not only the runway event Saturday night (pics as they are available) but also to the fashion spread within this special issue. What resulted was a superb example of how well vintage pieces can serve to add a dash of individuality to a modern wardrobe! Collaborating with local boutiques offering brand new designer pieces, vintage from Dorothea's meshes perfectly.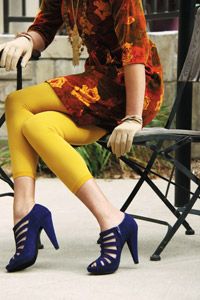 60s autumnal floral print velvet dress with modern leggings & heels,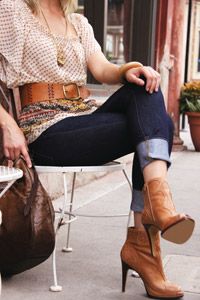 Dorothea's vintage necklace and bracelet make perfect accents to modern pieces.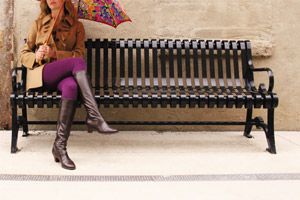 DCV vintage umbrella and boots.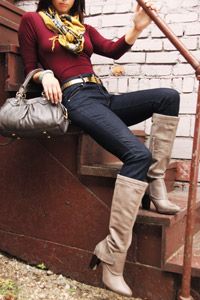 Dorothea's Closet adds a vintage touch with a 70s leotard and 80s fishscale metallic belt.
~Ang