I've recently aquired two collections primarily made up of harder to find sizes in the vintage realm....one a gorgeous array of plus size pieces ranging from the 20s to early 50s and the other a chic career wardrobe in petite sizes boasting such designers are Liz Claiborne and Anne Klein's work from the 60s.
I'll be working on adding a page for each size range to showcase these new pieces and pulling in any older ones that fall in the same category. Until then the pieces are house on the pages related to the decade they fall under. Some highlights!
Some of the plus sizes....
Beaded 40s cocktail dress in an XL size....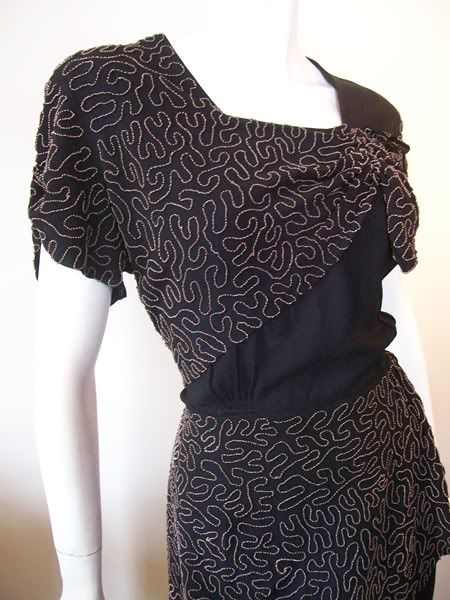 30s deco floral print rayon with painted buttons and bakelite sash clasp....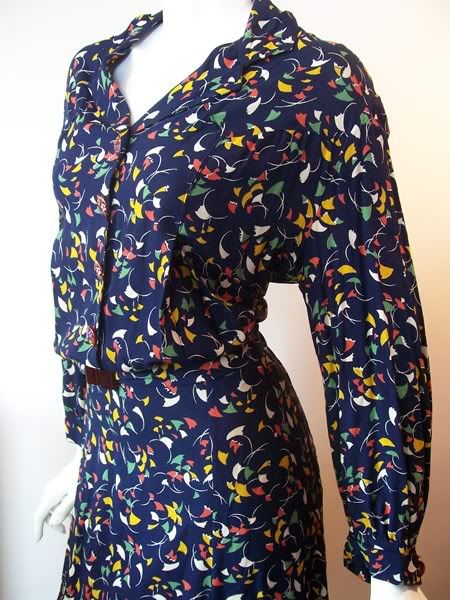 Seed packet print 40s rayon in XL size....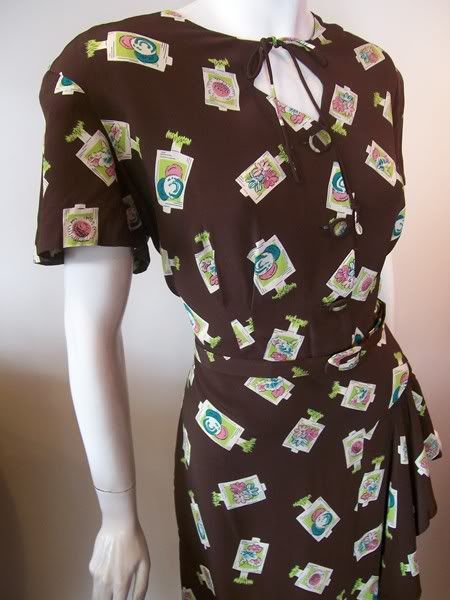 20s silk dress in XL size with lily of the valley print....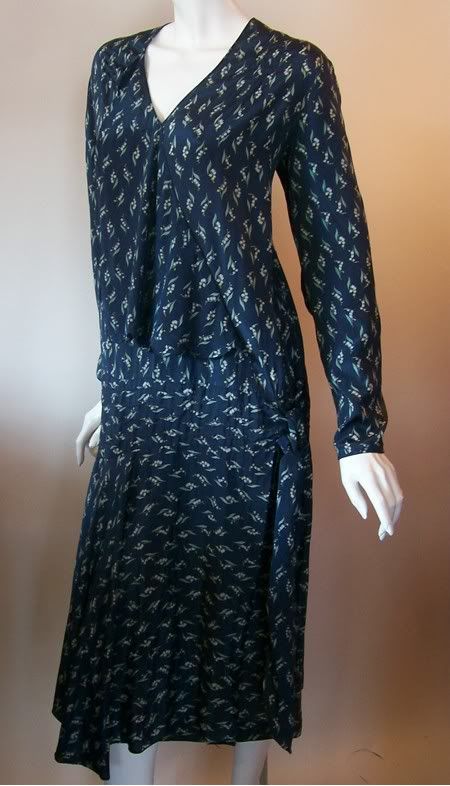 And in the petite range (some pieces not added to the site yet but coming shortly!)...
Early Anne Klein "Junior Sophisticates" dress in an XS size with embroidered bib detail....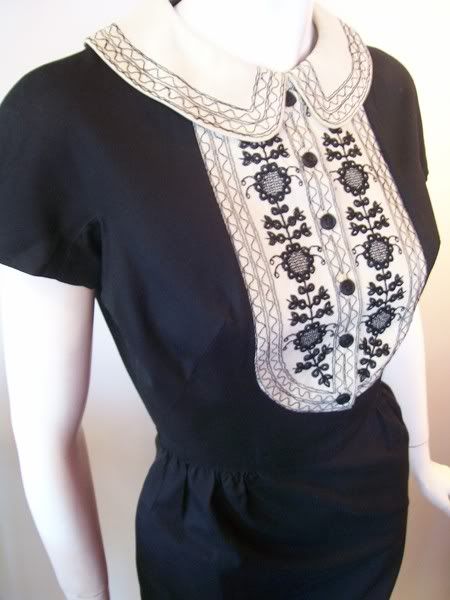 Doris Dodson 40s dress with print of women's profiles and gardenias....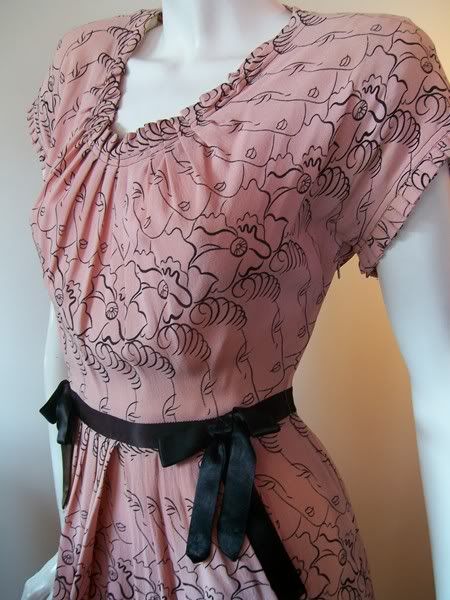 Early Liz Cliaborne for Youth Guild 2 piece knit 70s set.....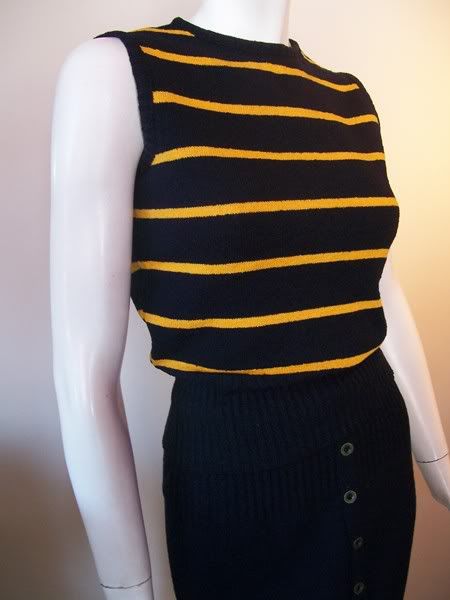 Check back for more!
~Ang