Just added, a whole batch of vintage hats from the early 1900s to the 1960s.
Schiaparelli inspired 20s cloche with braided straw bow....
20s cloche in sheer cello with velvet rose bouquet.....
Early 20s velvet ribbon and rosette hat....
Edwardian pink & black velvet beaded hat....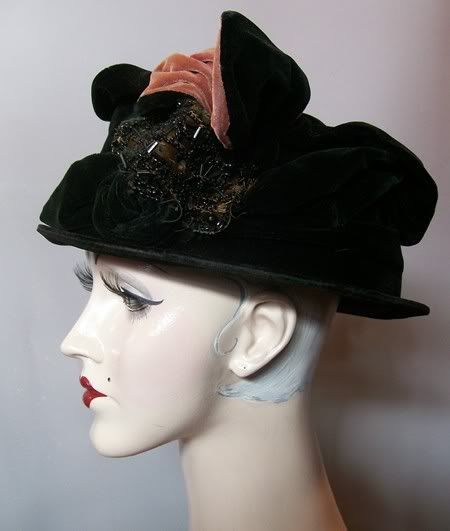 Amazing black Edwardian hat with huge feather plumes angling from front to back....
Black and gold metallic 30s deco turban.....
Spruce green silk velvet bow topped turban.....
Red silk velvet turban.....
50s red velvet & roses by Miss Sally Victor....
50s shocking pink velvet cap with swirled rhinestone accent....
Black patent velvet 60s clip hat....
Superb 60s maribou cocktail hat......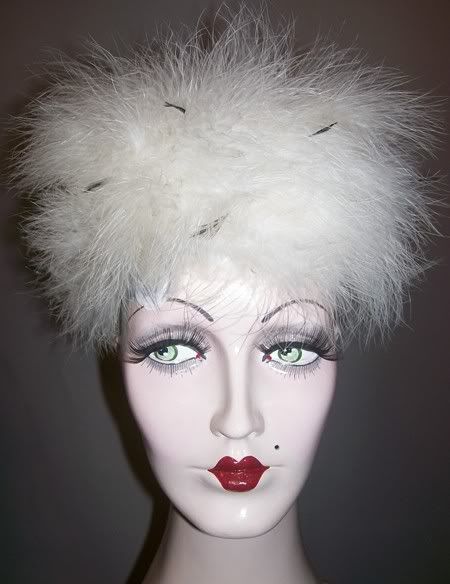 All hats available on the sitem, pics are clickable links!
~Ang