Spring is here and I'm back in the swing of things, adding things to the site as quickly as I can! Some new pieces......
70s plunging neckline halter style swimsuit, new old stock by DeWeese Designs, available in size 6,8 and 10.....

Pink and chartruese lemon print 50s wiggle dress with rhinestones....
50s Mexican print rayon full skirt with sequins and rhinestone accents.....
50s navy silk with rose print....
40s Eisenberg & Sons velvet gown....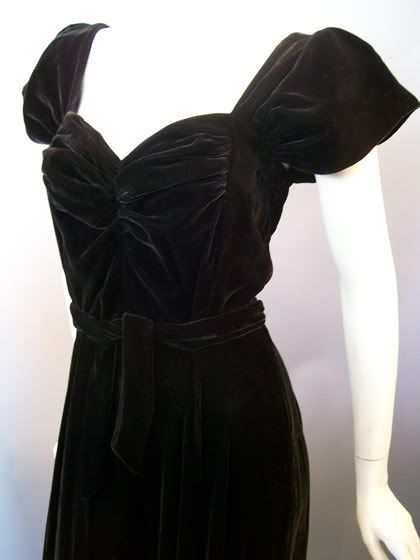 50's bombshell illusion lace gown with mermaid flounce hem....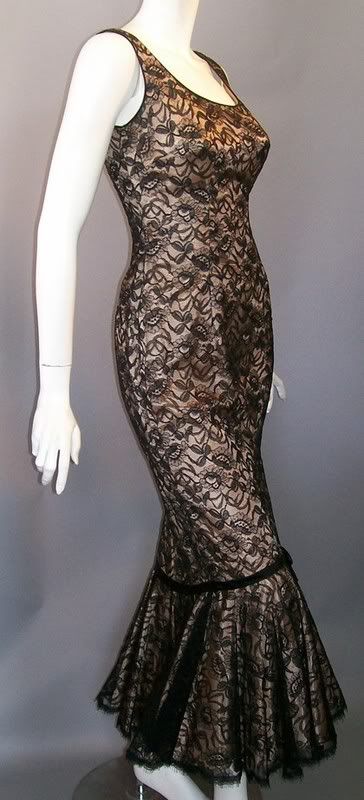 Gorgeous Peggy Hunt cocktail dress....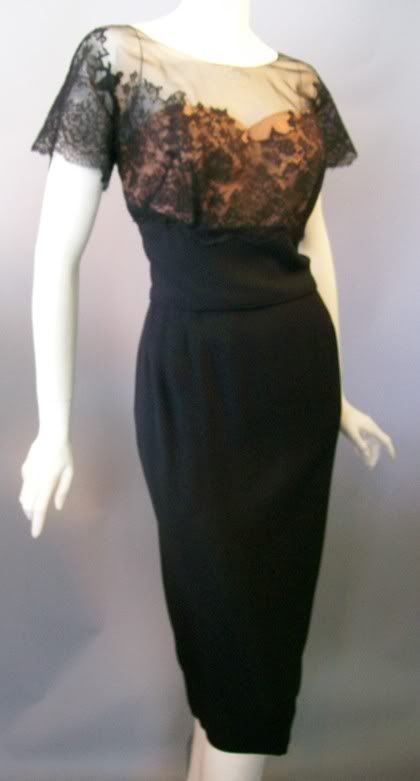 Last but far from least, a spring floral bouquet shimmering with sequins on this 40s gown....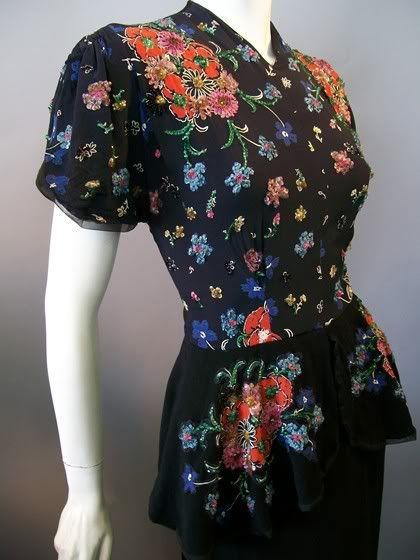 An estimated 37,680 cases of pancreatic cancer will be diagnosed this year, and the estimated death toll is a staggering 34,290. The outlook for someone diagnosed today with the disease is bleak. I've recently lost my father to the disease after a brave 6 month battle, so cancer of the pancreas has hit up close and personal with me. It is a mean disease that does not discriminate. The recognized color for support of those fighting the disease is purple, and this stunning Alix of Miami dress is just the kind my Dad would have liked to see on a dame. Click the image to get to the Lustgarten Foundation for Pancreatic Cancer Research to learn more or make a donation to the cause.
~Ang