Eight hours til the premier of the new HBO film "Grey Gardens", a remake of the 1975 documentary about Big & Little Edie Beale, cousin and aunt of Jackie Kennedy, who were the darlings of East Coast high society in the 20s to 40s, somehow ending up living destitute and in squalor in their mansion (Grey Gardens). The
ORIGINAL
documentary and follow up, the Beales of grey Gardens, are must see films. Surreal, shocking and sad yet somehow one cannot help but see that despite the bizarre lives these women are living, they love each other ferociously. I recommend seeing these before seeing the remake, which isn't exactly a duplicate of the original but delves into the women's lives prior to what we see in the 1975 documentary...but if you cannot, go YouTube the title to get some idea of what the original was like.
Here is the trailer for tonight's film...
I've been dying to see this film for a year and half now, since the first email from the wardrobers asking to aquire a few pieces from my website for Jessica Lange's "Big Edie" character. It was my first experience working with a costume stylist for a film (and it went smoothly, no problems at all!) and since then I've been anxious to see the film and find out whether my pieces made the final editing room cuts. Tonight's the night! So watch for this gown....
And this 30s travelling suit....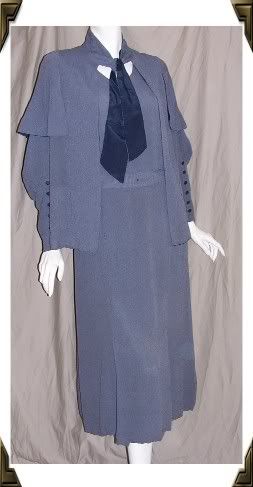 Also a pink spiral-ey peaked 30s hat I can't find a picture of now. I've been studying every image I can find of the film to see if I spot these pieces, and meanwhile have discovered a few things I have very similar examples of on my website, most notably Little Edie's late 30s coming out party....
Which looks very like these dresses of the same era! This one is on the site already, white pique cotton with velvet bow and bolero....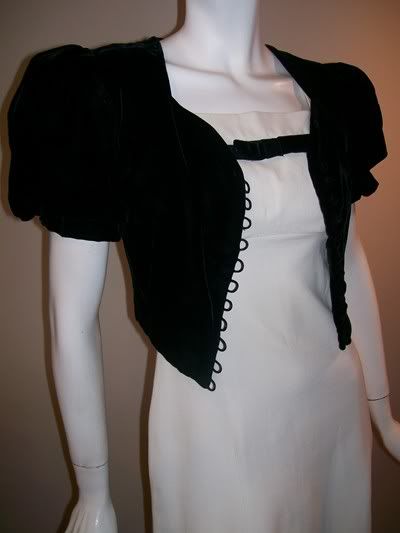 And this raspberry moire taffeta gown and jacket should be added today....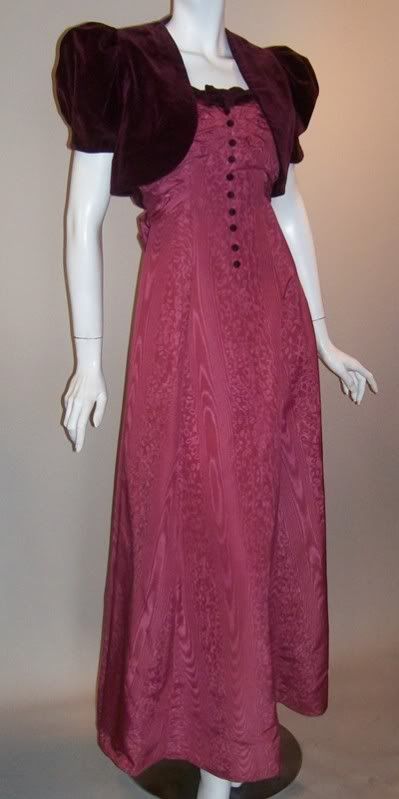 This persimmon velvet robe shows up in a lot of film stills, worn over silk palazzo lounging pyjamas....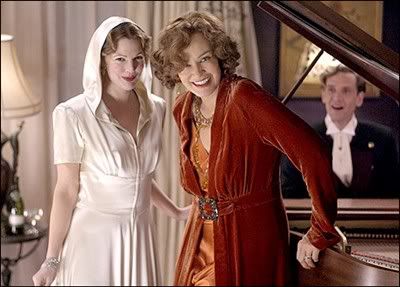 I had a gown nearly exactly like that with a mammoth bakelite orb button a year ago, can't find pics, but it reminds me a bit of this poppy red 20s opera coat....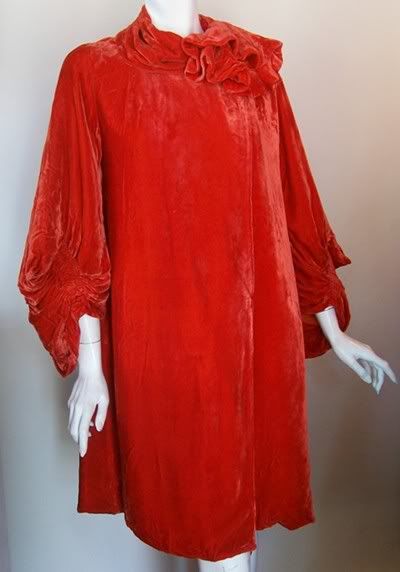 And this hat seems to have ended up the signature look for Big Edie, even making it onto the film's promo poster....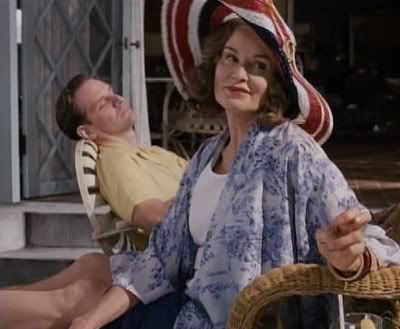 Reminds me quite a lot of this Edwardian beach hat on my site, albeit different colours...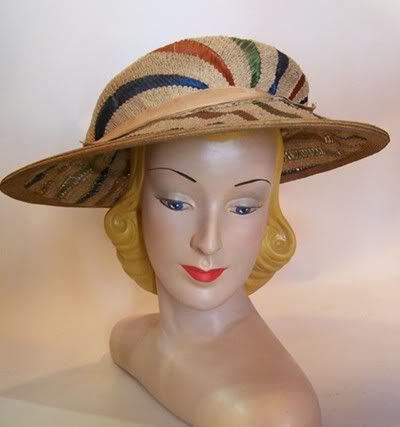 Lastly, here is my Little Edie inspired hat, created from part of a men's sweater with siganature brooch, available at SUGARLIDS.COM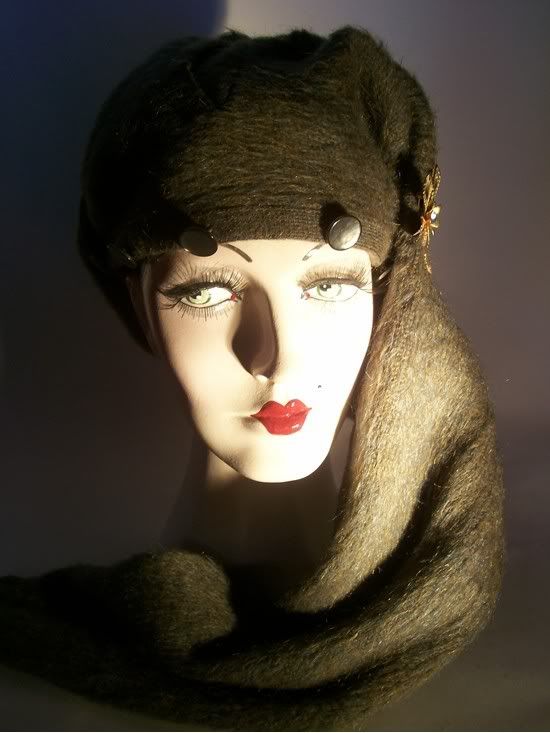 Cocktails & snacks at my place start at 7, movie at 8....wear your best scarf & brooch!
~Ang