Some highlights added (or being added today) to the site....
80s iconic Karl Lagerfeld cocktail suit dress with vest insert in tuxedo style, off the shoulder jacket with mid calf length pencil skirt featuring beaded and sequined 3-D bees....
80s Yves St Laurent RIVE GAUCHE 30s inspired polka dot silk blouse with billowing sleeves and bow at throat....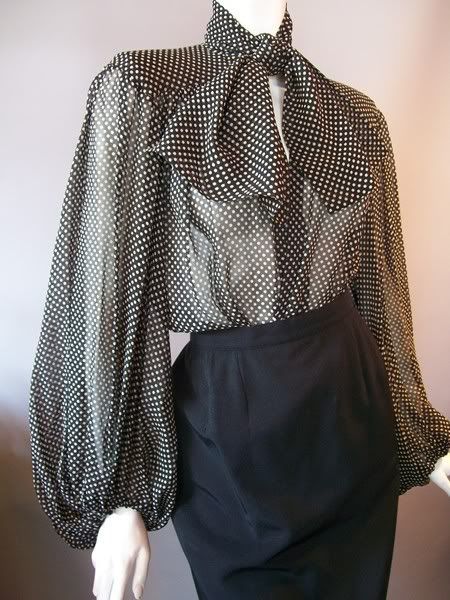 80s Zandra Rhodes necklace sketch print blouse with obi sash....
Valentino lipstick red wool 80s swing coat....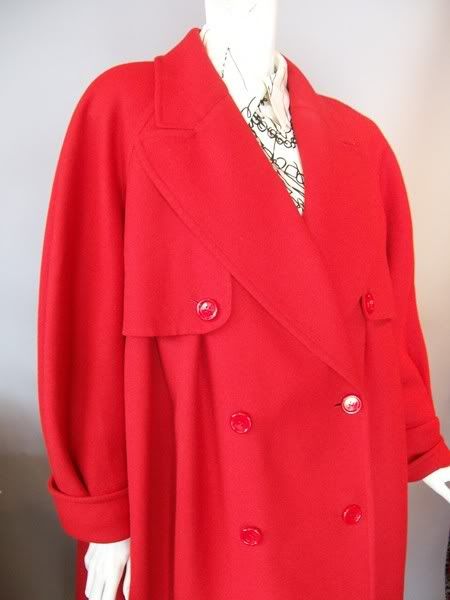 Elegant 30s gowns....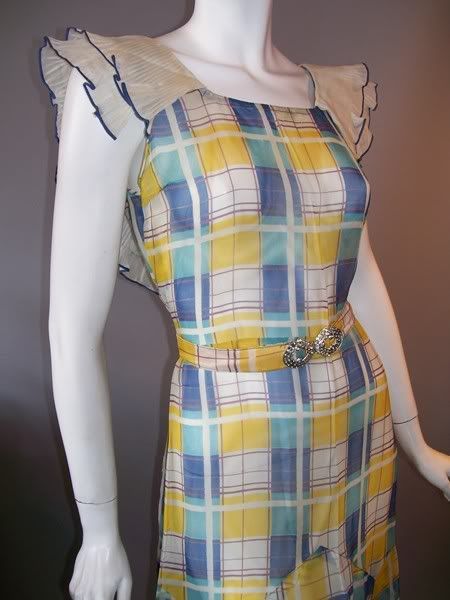 40s tropical print pajamas with cropped, knotted top and high waist pants...
Fly fishing lure print 40s lounging set....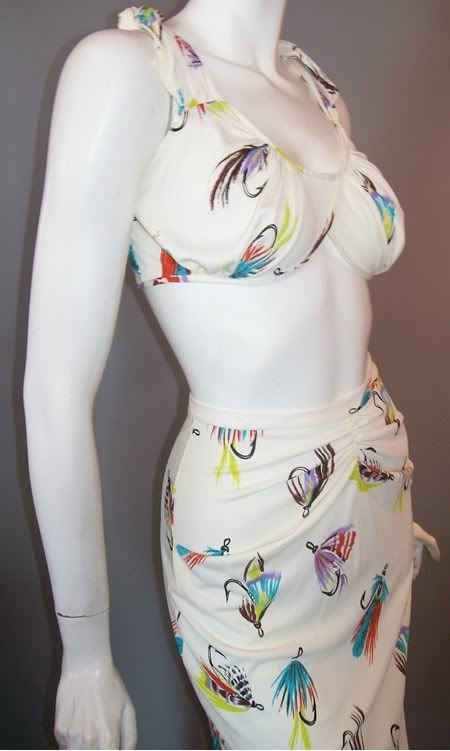 50s novelty print dresses....sweet bows...
Kitty cats in pink and black on avacado green....
Several Edwardian blouses and petticoats and a beaded gown....
Just in time for cooling temps...coats! Just added a few, one of my favorites is this bright red Lilli Ann coat with fox fur collar....
New party dresses, hats, shoes and scarves added as well as some gorgeous lingerie! Click any image to get to the site!
~Ang